Jeff Kaplan, the main person behind Overwatch has taken into Blizzcon 2017 to talk about recent game developments. As many have speculated multiple times, a new hero was shown in the Support category. Not only that, but there was a showcasing of a new map and cinematic expanding on the game's lore.
Let's start with the easiest thing to talk about, Blizzard World. The map is going to be a tribute to most of the Blizzard games including Starcraft, Heroes of the Storm and World of Warcraft. Where players will be able to explore a hybrid-type map that includes rollercoasters, arcades and hours of fun. Not even Tracer can wait to see what the surprises in store are going to be.
We continue with the new character for Overwatch that will be joining the ranks as a Support Character. Her name is Moira O'Deorain and she's going to be a Talon Geneticist with powers that are a mixture of Mercy, Zenyatta and Symmetra.
This character comes with a Character Origin Story clip and Gameplay Trailer. The Geneticist will aid and help in the battle with her healing capabilities. She has orbs that can either damage enemy units or heal ally units at long range. And she also has a teleport option that allows her to move quicker. Her Ultimate can actually pierce through shields and heal partners or do a ton of focused damage on enemies.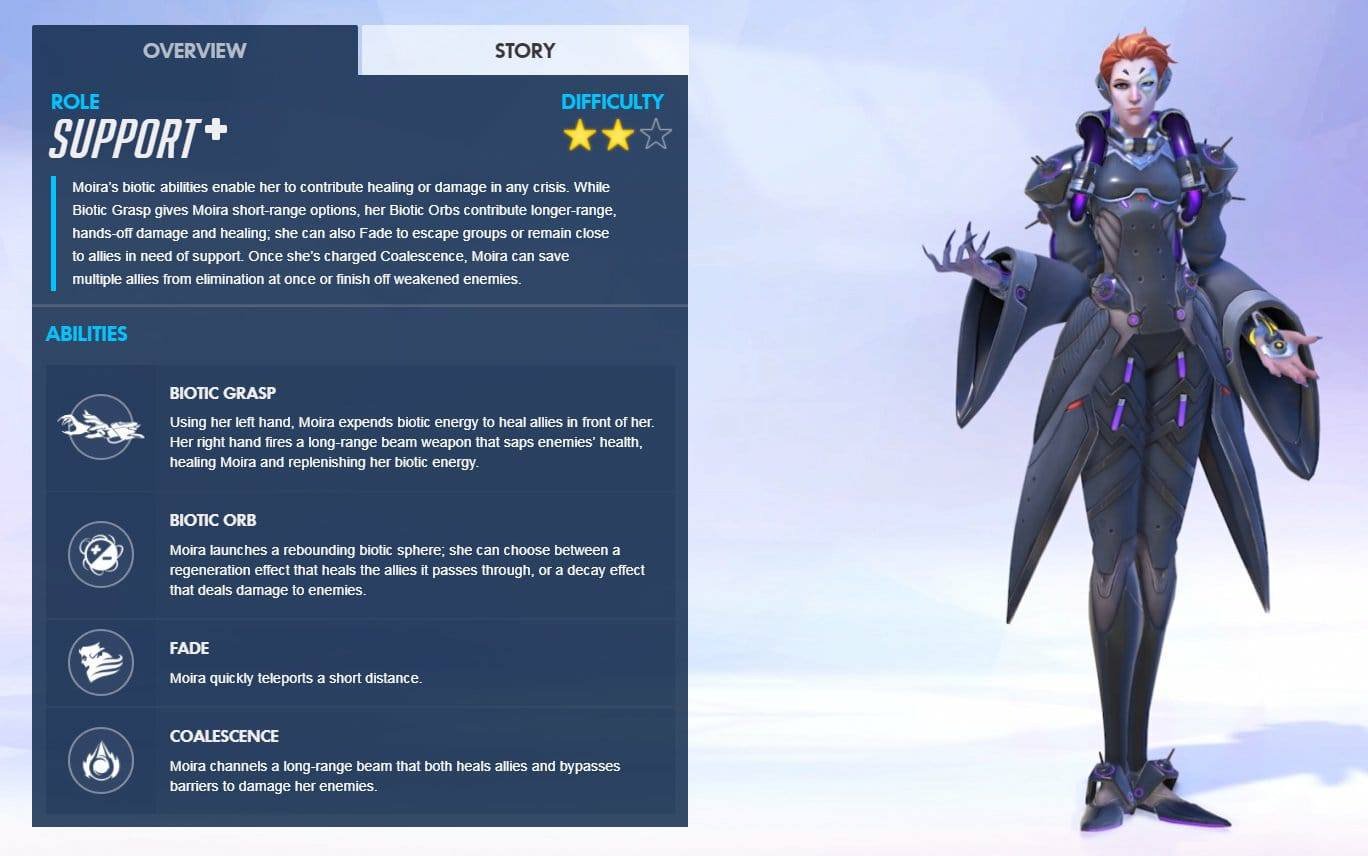 Unravel the secrets surrounding Talon's shadowy scientist: Moira.

Learn more @ https://t.co/JCSkZJGOzc pic.twitter.com/p2Nlx9YK77

— Overwatch (@PlayOverwatch) November 3, 2017
Finally, we have Reinhardt's short "Honor and Glory". The main reason why the game has become so popular is the impact the Animated Shorts have had. As such, we are shown with another emotional dive into Reinhardt's decision of rejoining Overwatch after Winston made a Recall.
It's the very reason why Reinhardt became the mature man we know and love nowadays. We also look at the insight of the life with the Crusaders by the time the Omnic Attacks happened. Overall, a great and emotional short that will be held in high regard.