Sometimes in order to be noticed by movie producers, all you need to is say something about one of their movies… and be Hideo friggin' Kojima.
A few days ago, Hideo Kojima tweeted his movie recommendations for the month of April. These movies included Kong: Skull Island, Hardcore Henry, The Lego Batman Movie, and one movie I cannot identify because I can't read Japanese. But before Kojima posted that tweet, he sent out a short review of The Lego Batman Movie:
1/2
Saw my 2nd time THE LEGO BATMAN MOVIE in JPN dubbed. it's almost 80th anniversary of BATMAN. pic.twitter.com/0xxOCJ4Hmp

— HIDEO_KOJIMA (@HIDEO_KOJIMA_EN) April 2, 2017
2/2
It depicts deeply on his aloofness & his birth trauma. Only LEGO movie could have done for showing BATMAN's real nature. Masterpiece! pic.twitter.com/6oZes2pV3e

— HIDEO_KOJIMA (@HIDEO_KOJIMA_EN) April 2, 2017
Iffy grammar aside, given Batman's actions and personality in the movie, I completely agree with Kojima's analysis. Apparently, so did WB Pictures, as few hours later, Kojima posted another tweet:
Wrote a comment on @LEGOBatmanMovie. @wbpictures has made me new 'LEGO HIDEO'. It's the movie fans of LEGO, BATMAN, DC, everyone can enjoy! pic.twitter.com/dCppRoy0tv

— HIDEO_KOJIMA (@HIDEO_KOJIMA_EN) April 3, 2017
WB Pictures was so happy with Kojima's recommendation (and I can assure readers the movie is definitely worth seeing) that the company created a CG mockup of a Hideo Kojima Lego figure, or as I call it, Hideo Lego-jima.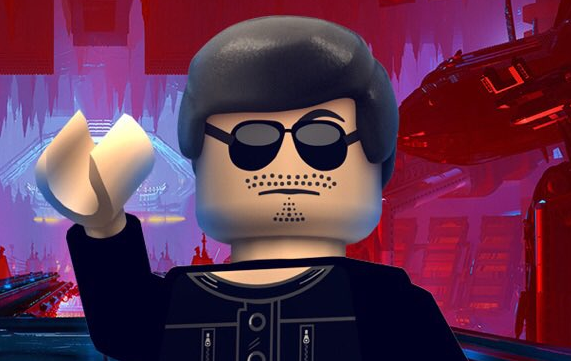 As you can see, the CG figure captures Kojima's likeness rather well.
Please Lego, for the love of your blocky, yellow-skinned, cylinder-headed, claw-handed god, make Hideo Lego-jima an actual figure. Not just for my sake, but for everyone's sake; Hideo Lego-jima is the Lego figure the world both needs and deserves. Or at the very least, let Hideo Lego-jima cameo in The Lego Batman Movie 2.
Early Launch of Diablo 4 PS5, PS4 Has License Issues
Blizzard couldn't expect it to be flawless, could they? The Ultimate Edition's four days of early access to Diablo 4 on PS5 and PS4 has caused many license errors. Blizzard may not be able to fix Sony's issue, which is preventing them from playing.
"We are seeing reports regarding PlayStation users experiencing Invalid License errors," community manager PezRadar writes. We're investigating and will update." PC and Xbox Series X|S, Xbox One players have been able to play since the game launched less than an hour ago, suggesting a Sony flaw.
Only the Ultimate Edition of Diablo 4 has early access, with the full launch on June 6, 2023. After accessing Diablo 4, consult our guide. Do you have licensing issues like PS5, PS4 players?
Ubisoft's E3-Style Livestream Is Worth Watching
A new sizzle reel promises gameplay for games we've been waiting for at Ubsoft's annual Forward showcase on June 12 at 10 am PT / 6 pm BST. Expect live updates on Avatar: Frontiers of Pandora, Assassin's Creed Mirage, and The Crew Motorfest during the French publisher's spotlight.
Publisher showcases are now commonplace. Over the next week and a half, we'll be eating well as E3 announces exciting video games.
Ubisoft's Forward event—what are you hoping to see?
The PS5 and PS4 narrative adventures The Expanse revives Telltale Games
The Expanse: A Telltale Series will release its first five episodes on PS5 and PS4 on July 27. New gameplay footage was released in a trailer.
This isn't the original Telltale team, which imploded two years ago in a twist many saw coming. Deck Nine and LCG Entertainment are developing and publishing The Expanse, a hermit-crabbing game.
If you missed that hot moment when we were swimming in episodic narrative content, your chance is coming. The Expanse: A Telltale Series: your thoughts? Try this doppelganger?