Welcome to Comics Around The World, where I take a brief look at comics from other countries, tell you a bit about the history behind them, and talk about some famous comics from that country.
Manhwa, Korean comics, frequently get bundled in with manga, which is less racist than you'd think for, as while manhwa obviously is influenced by Korean culture the same way manga is with Japanese culture, manhwa does have many traits that we'd commonly associate with manga. While manhwa is read left to right or as people in the UK would call it "the proper way", many popular manhwa have been influenced by popular manga art styles (particularly in more recent years, as Korea has only started accepting Japanese culture in the last twenty years or so because… y'know… the countries hate each other).
Comics always have and always will be closely linked the politics no matter what country you look at. Korean comics are no exception. This means you'll have to sit through a little history lesson before you can understand the evolution of Korean comics more so.
Manhwa originally came about in the early 1900s as a means to criticise colonial Japanese administration. Japan occupied Korea from 1910 to 1945 during the building of their empire. During World War II the intention was for Japan to recognise Germany as the rulers of Europe, and for Germany to recognise Japan as the rulers of East Asia under their new empire, both countries believed themselves to be "The Master Race" and the intention was for them to control their own respective areas, allegedly. Towards the end of World War II Japan had control of not only Korea, but Taiwan, Singapore, the Philippines and parts of China too, however in 1945 they relinquished control of their empire after the destruction of Hiroshima and Nagasaki via Atom Bomb.
As Japan surrendered to both The Soviet Union and The United States of America, they split Korea along the 38th parallel creating the divide between North and South Korea, and from here the development of manhwa continues.
Initially being more for children, which featured misbehaviour being punished and mocking North Korean leaders, as manhwa grew more popular through the years writers began to see it as opportunity to mock politics and wrote stories geared more for adults, addressing taboo subjects like the lower class not getting what they deserve.
Writers like Hyun-Se Lee wrote manhwa such as A Daunting Team, a manhwa which dealt with rebellion under the rule of Chun Doo-Hwan, the unelected dictator of South Korea during the 1980s.
Political satire was a huge part of manhwa until the democratic reforms made in the 1990s. After this the spectrum of things manhwa covered widened further with science fiction, horror, fantasy and romance becoming far more popular topics.
Comics such as Priest by Hyung-Min Woo came about, which blended the style of the American Old West and dark fantasy and Abrahamic religion. More recently there have been titles like Banya: The Explosive Delivery Man (which may well hold the title for second best comic book title other than The New Adventures of Hitler) which blends the post-apocalyptic genre with high fantasy.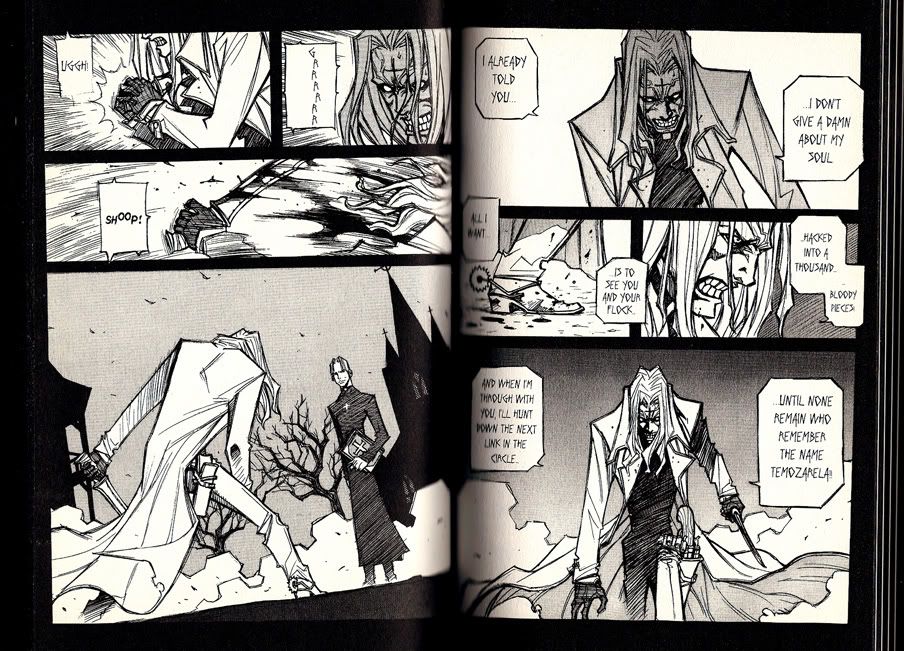 And of course dozens upon dozens of romance manhwa that I can't even begin to get to.  There is the temptation to consider manhwa to just be the same thing as manga, and that is not even remotely true. While there are similarities, such as the influence manga has on some manhwa art, the reason they seem so similar is because fundamentally, they are all comic books and there are only so many ways that you can make comic books seem completely different from other comics.
The story of manhwa is one that cannot be removed from the politics surrounding it, as is true of nearly all comics, and I hope that you've had fun sticking with me through more of my ramblings!