Google has the "Courage" to Get Rid of the Headphone Jack
I didn't really provide much of a commentary in regards to the iPhone's "Courage" of taking out the Headphone Jack. Many users and companies agree that it's a rather awful choice because they try to integrate headphones and charger in the same slot.
It seems like people are adapting to this, however. Because Google decided to jump into the "Courage" bandwagon and got rid of the Headphone jack on the Pixel 2.
According to a leak from VentureBeat, the upcoming Pixel 2 smartphones will get rid of the headphone jack. Instead, users will need to depend on the USB-C ports or Bluetooth headphones.
It's sort of an ironic twist on Google's behalf. Especially considering that they alongside a lot of manufacturers ridiculed Apple's decision to remove the headphone jack from its iPhone lineup last fall. Now it seems like everyone and their mother wants to try the USB-C alternative.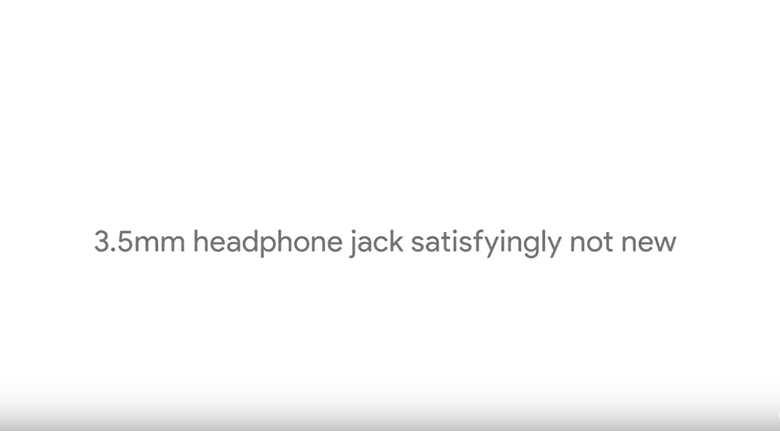 So, the features of the phone are going to be as follows according to the leak. Both Pixel handsets will be powered by a Snapdragon 835 chipset (the same one found in the Galaxy S8). And not a faster Snapdragon 836 processor as originally planned.
In regards to memory and storage, the Pixel 2 will provide 4GB of RAM, and 64GB or 128GB storage options. The smaller version of the Pixel 2 will have a 5 inch 1080p display with 16:9 Aspect Ratio. While the larger version will have a 6 inch Quad-Display with 18:9 Aspect Ratio.
I can't say for sure that the headphone jack is dying or dead. I'm just saying that people are learning to adapt to the new feature. I am a 3.5mm Headphone user, but I can't say I'm not familiar with USB/Bluetooth headphones. It certainly seems like these are going to be the future. We'll have to wait until the new Pixel 2's are unveiled by Google tomorrow.
PC Mounts Show PlayStation Trophy Support
We love the PlayStation ecosystem, especially its top first-party studios, but Sony Interactive Entertainment could do more to build goodwill. The long-awaited Trophy support for PS5 games on PC appears to be closer to reality, though nothing official has been announced.
TrueTrophie's scanners found a new PS5 Trophy list with "PSPC" as a platform. The list, titled "Trophy Set" and unattached to a game, appears to be a test. TrueTrophies notes that developers rarely submit their own platforms to PSN, suggesting Sony is behind it.
TrueTrophies says this platform is separate from PS5 but can connect to it, suggesting compatibility. As PlayStation fans know, PS4, PS Vita, and PS3 games could share a list. In October 2022, Sony added PSN support to Marvel's Spider-Man Remastered's PC release, allowing players to link Steam accounts to unlock an exclusive skin. Potentially minor, but something we'll watch.
TrueTrophies lists PlayStation Trophies for serious hunters. They scrape the PlayStation Network's ominous underbelly with scanners to provide the most up-to-date trophy lists, sometimes dangerously. TrueTrophies posted Marvel's Spider-Man 2's trophy list weeks ago, with spoiler titles.
No worries, PS5 Slim SSD upgrades are possible
Next month, the PS5 Slim will replace the original PS5. Its main selling point is its detachable disc drive. Sony's design change will streamline manufacturing, but consumers will have more flexibility. The refreshed machine will be 30% smaller than its predecessor, reducing its footprint.
But since the manufacturer hadn't mentioned it, some worried you couldn't install another SSD. A spokesperson told IGN that "there are no changes with the new model"—you can still install a compatible hard drive to expand the console's storage.
Note that the new model increases on-board storage from 825GB to 1TB, so you get more space out of the box. However, some games are now so large that you may need a new PS5 SSD.
If Not Already Clear, Elder Scrolls 6 Will Skip PlayStation
Despite Microsoft's acquisition of Bethesda, The Elder Scrolls 6 was not confirmed as an Xbox exclusive a few months ago. This happened because Xbox executive Phil Spencer indicated that target platforms hadn't been selected yet, but it always felt like he was talking about the game being years away rather than the RPG being on PlayStation.
If you're still holding out, Microsoft plans to release The Elder Scrolls 6 just on Xbox and PC. Documents from the company's FTC lawsuit were recently released. In the document, Bethesda's announced titles (both as a publisher and developer) are listed, and The Elder Scrolls 6 is listed for Xbox, PC, and nothing else.
We expected this, but The Elder Scrolls 6 was announced before Microsoft acquired its developer. The Elder Scrolls is a beloved franchise that's been on various platforms for generations, so this isn't Starfield.
However, the game isn't due until 2026 at the earliest, according to the paper, and who knows what the gaming landscape will be like then.