I didn't really provide much of a commentary in regards to the iPhone's "Courage" of taking out the Headphone Jack. Many users and companies agree that it's a rather awful choice because they try to integrate headphones and charger in the same slot.
It seems like people are adapting to this, however. Because Google decided to jump into the "Courage" bandwagon and got rid of the Headphone jack on the Pixel 2.
According to a leak from VentureBeat, the upcoming Pixel 2 smartphones will get rid of the headphone jack. Instead, users will need to depend on the USB-C ports or Bluetooth headphones.
It's sort of an ironic twist on Google's behalf. Especially considering that they alongside a lot of manufacturers ridiculed Apple's decision to remove the headphone jack from its iPhone lineup last fall. Now it seems like everyone and their mother wants to try the USB-C alternative.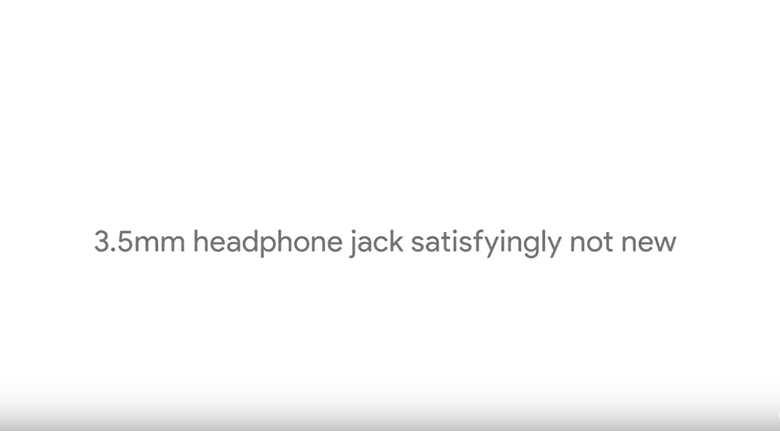 So, the features of the phone are going to be as follows according to the leak. Both Pixel handsets will be powered by a Snapdragon 835 chipset (the same one found in the Galaxy S8). And not a faster Snapdragon 836 processor as originally planned.
In regards to memory and storage, the Pixel 2 will provide 4GB of RAM, and 64GB or 128GB storage options. The smaller version of the Pixel 2 will have a 5 inch 1080p display with 16:9 Aspect Ratio. While the larger version will have a 6 inch Quad-Display with 18:9 Aspect Ratio.
I can't say for sure that the headphone jack is dying or dead. I'm just saying that people are learning to adapt to the new feature. I am a 3.5mm Headphone user, but I can't say I'm not familiar with USB/Bluetooth headphones. It certainly seems like these are going to be the future. We'll have to wait until the new Pixel 2's are unveiled by Google tomorrow.