Student Makes a Gigantic Game Boy
What's with these game enthusiasts and making giant version of consoles as of late? Last week, I talked about the gigantic Game & Watch: Octopus game and its creator as an art project. And now, a Belgium student took his time to create a gigantic version of the ever so popular handheld, the Game Boy,
The student works in the development of software and hardware solutions. As such, this student used his knowledge to help him create a giant scaled Nintendo Game Boy which is now featured in the Guinness World Records. This monolith is known as the Game Boy XXL, and it's completely functional, so you can actually play games on it.
According to the creator, Ilhan Ünal, his enormous console works with a Raspberry Pi with a 19'' monitor acting as the screen. The console is about 6.7 times bigger than the original Game Boy from 1989 and it's very hard to play under normal circumstances.
Ünal mentioned that the lack of practicality doesn't hold back the Game Boy XXL. In fact, it just makes an entirely different experience which gamers definitely must try out. You can watch a video where the student plays Tetris and Super Mario Land right below.
The Game Boy XXL requires a player to own the original Game Boy since there's no such thing as an XXL cartridge. Not only that, but there were some sacrifices made on the design due to the fact that the project was rushed.
First off, the Raspberry Pi is irremovable, but the users can still access the SD Card. The backside of the console wasn't finished either, as such, the back of the console looks like this: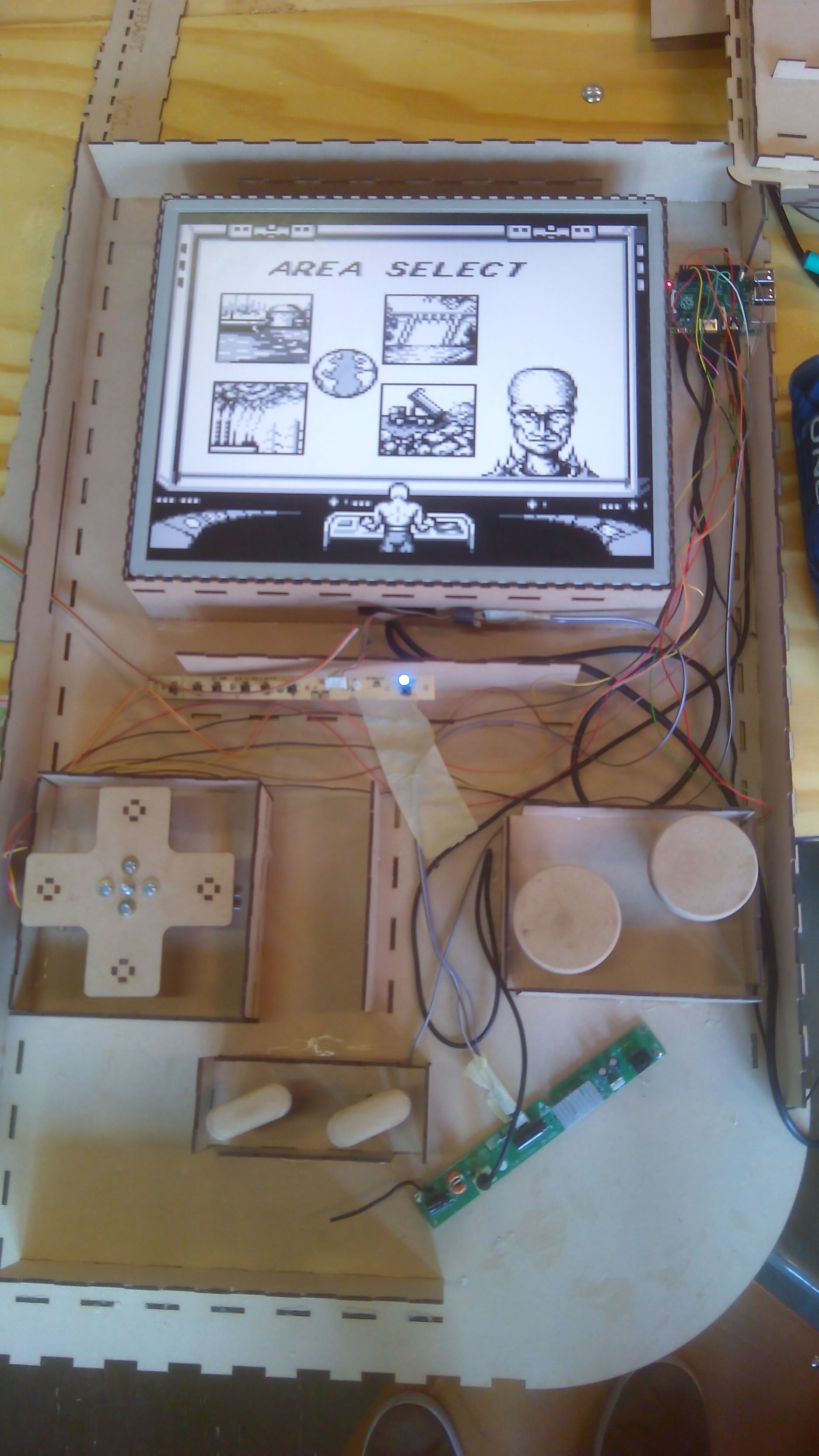 I can't say that this isn't a labor of love that went incredibly well. The Game Boy XXL will now join the ranks of the Forza 7 Lamborghini Man and the Crash Bandicoot PlayStation 4 mod. And I suppose we'll keep seeing giant versions of handheld consoles.
More PS5 Metal Gear Solid remakes? Konami Must Know
Want more classic Metal Gear Solid remakes on PS5? You'll need to speak Konami's language—dollar bills—to express your desire.
"Regarding remakes of previous games in the series other than Metal Gear Solid 3: Snake Eater, we will listen to player demand and consider accordingly," a Konami official told IGN.
Konami explained that "we chose Metal Gear Solid 3: Snake Eater because it depicts the birth of Big Boss (Naked Snake), which is the starting point of the Metal Gear series." Fans wishing it would last forever contributed.
Metal Gear Solid Delta: Snake Eater, yes? Maybe you'll buy another disc to show Konami you'll pay again?
Sony Accused of Abusing Industry Dominance
The Romanian Competition Council is investigating Sony for abusing its console gaming market dominance. How exactly? The RCC says Sony sells video games exclusively through the PlayStation Store and blocks competing distributors from accessing activation codes.
"These practices would have reduced the purchasing options for PlayStation-compatible video games, leading to higher prices for video games on this type of console," the RCC's press release (in Romanian) states on ResetEra. These practices discourage Romanian studios from making PlayStation-compatible games.
The RCC is serious, too, having inspected Sony's European headquarters to find out what happened. The press release states that "1.3 million console video game users" and "127 video game development studios" would be affected by Sony's anti-competitive practices.
We're not lawyers, but we believe digital game codes can't be bought from other retailers, preventing price competition. Sony allowed the practice until a few years ago, so it's interesting that it's back.
Sony Expects 108 Million PS5 Sales This Generation
After the COVID-19 supply collapse, Sony CEO Jim Ryan is optimistic about PS5 sales. The Sony executive anticipates the PS5, the best-selling console for months, will sell 108 million units.
That's difficult stuff considering Sony needs to sell 70 million more PS5s. Since supply has increased, consoles are selling like hotcakes in major countries, suggesting the firm is above 40 million.
Ryan stated in a recent games business briefing webcast and Q&A (thanks, TweakTown):
"The 70 million, I think, is the existing PlayStation 4 user base, and while we would hope to convert a large number of those people, we will definitely target and definitely be successful in bringing large numbers of gamers who did not own a PlayStation 4, and in many instances, who have never owned a PlayStation at all."
Mr. Ryan's numbers—should we focus on the 108 part?