What's with these game enthusiasts and making giant version of consoles as of late? Last week, I talked about the gigantic Game & Watch: Octopus game and its creator as an art project. And now, a Belgium student took his time to create a gigantic version of the ever so popular handheld, the Game Boy,
The student works in the development of software and hardware solutions. As such, this student used his knowledge to help him create a giant scaled Nintendo Game Boy which is now featured in the Guinness World Records. This monolith is known as the Game Boy XXL, and it's completely functional, so you can actually play games on it.
According to the creator, Ilhan Ünal, his enormous console works with a Raspberry Pi with a 19'' monitor acting as the screen. The console is about 6.7 times bigger than the original Game Boy from 1989 and it's very hard to play under normal circumstances.
Ünal mentioned that the lack of practicality doesn't hold back the Game Boy XXL. In fact, it just makes an entirely different experience which gamers definitely must try out. You can watch a video where the student plays Tetris and Super Mario Land right below.
The Game Boy XXL requires a player to own the original Game Boy since there's no such thing as an XXL cartridge. Not only that, but there were some sacrifices made on the design due to the fact that the project was rushed.
First off, the Raspberry Pi is irremovable, but the users can still access the SD Card. The backside of the console wasn't finished either, as such, the back of the console looks like this: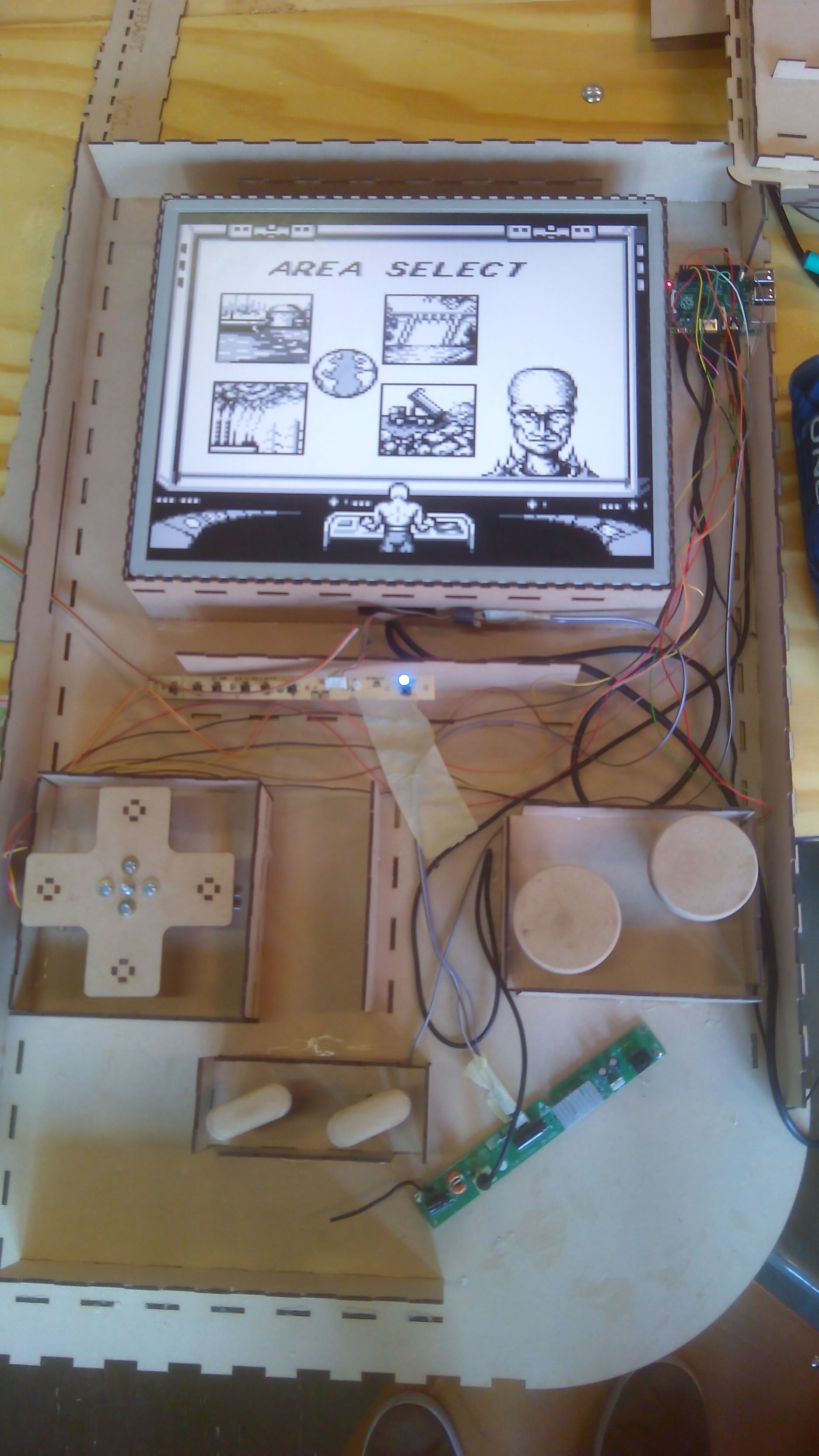 I can't say that this isn't a labor of love that went incredibly well. The Game Boy XXL will now join the ranks of the Forza 7 Lamborghini Man and the Crash Bandicoot PlayStation 4 mod. And I suppose we'll keep seeing giant versions of handheld consoles.