Pebble Classic and Pebble Steel users were promised an update to the company's new intuitive Timeline UI when the Pebble Time was launched, and the update is finally happening. With Firmware 3.8 already available in its beta form to Android testers, there are only a few more days left until all owners of the older smartwatches get the update and occasion to enjoy Timeline. Timeline is an intuitive UI that aims to facilitate easier access to relevant and important content on your wrist, organizing notifications into three distinct categories: past, present and future. With a different approach towards the purpose of wearables, Timeline UI is an appreciated OS that many people think is much more useful than Android Wear from Google or WatchOS from Apple.
According to the blog post announcing the update rollout, Timeline UI will be sent out to both the first Pebble and the Steel variant, but only after Android users join in the fun of beta testing the software. Those with the know-how, time and enthusiasm can easily take part in the testing phase by joining a Google+ group, but iOS beta testing is not possible due to the way in which iTunes is structured. Timeline  UI will bring unlimited apps to the Pebble Classic and Steel, updating the older smartwatches with future-proof features.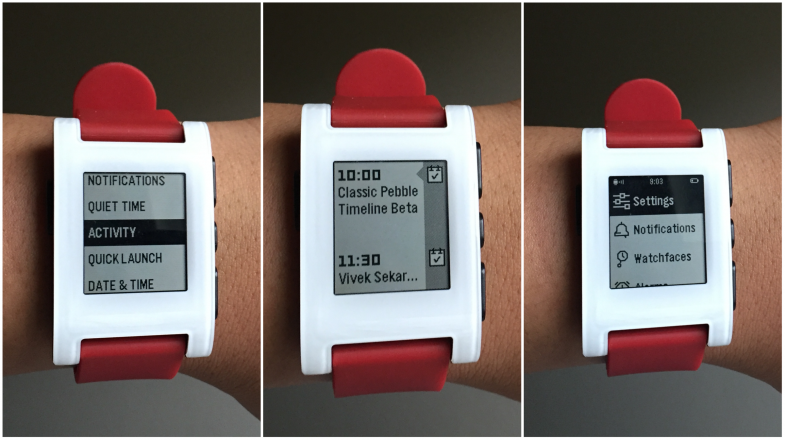 In an attempt to prove that Pebble is made up of hardware that can really support the future, the company is going to implement Timeline as well as they can. Of course, there will be some hardware restrictions and app divergences, but we're confident beta testers and the development team will find a way to get around such hurdles. Although a precise release date for the final version of Firmware 3.8 for the Pebble Classic and Steel is not confirmed, we expect the rollout to begin in a matter of days. Pebble is confident that users will appreciate the move and will observe how the company can position itself as a long-lasting, as well as influential brand in the wearable market.