Speaking of lawsuits made against Scumbags, let's talk about Blizzard's recent escapade against Overwatch clones. In order to talk about the subject, however, we must talk about Heroes of Warfare. Which is a mobile game created for iOS users in China, let's see if the game looks similar in any way to Overwatch: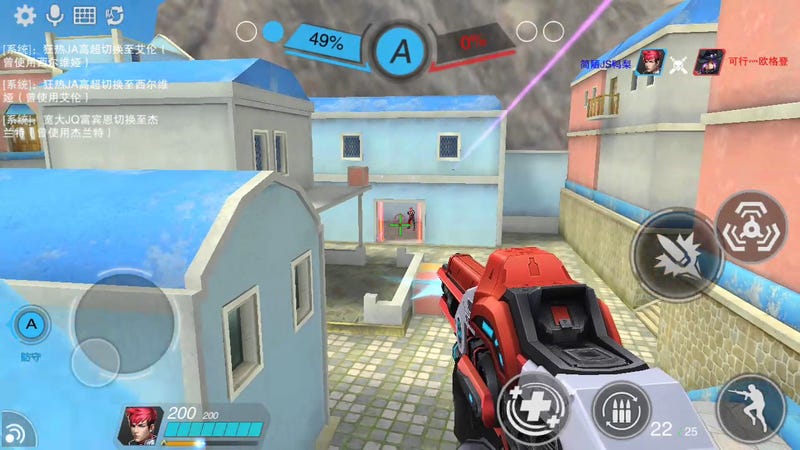 Well, I guess we didn't even need more than one image to deduce that it's a downright clone of the popular Blizzard game. It's obvious that Blizzard isn't really that happy about having their property cloned. So they took 4399EN Game – the company that created Heroes of Warfare to the court for Copyright Infringement.
According to Chinese outlet PC Watch, Blizzard China and NetEase are suing the game's maker, demanding that a public apology and economical restitution. They are also asking that Apple remove it from the App Store.
I mean, some users can say that the fact that characters look similar to Overwatch characters by mere coincidence. I mean, obviously the Hanzo-Cree character must have been inspired by something else, right? Short answer, no, in fact. It may even make that Gumball clone blush a little bit.
The game isn't even subtle, ladies and gentlemen. Some maps in the game are tile-by-tile complete recreations of the three Ilios maps. Heck, they even have the same Health-pack models for crying out loud! There's the fact that the Totally-not-Reinhardt character emits his screams when doing his ult. And the Mercy card player witch is a copy of Zenyatta's moveset.
It's like the game developers wanted to get caught, and the similarities don't even end there. The UI also reflects that of Overwatch in regards to Ultimate percentage and even the Kill feeds. So, yeah, there's not much else to talk about here.
Obviously the folks at Blizzard China will get what they want and the game will probably be shut down in less than a week. So let's hope this game's death is quick and painless.