The CEO of Classifieds site Backpage.com has been declared guilty of Money Laundering Charges in California on Thursday. However, the company itself is in bigger trouble as it is charged with Human Trafficking and has pleaded guilty of the said crime in Texas.
Carl Ferrer, a 57-year-old man from Frisco Texas will be taking a break from his criminal activities, facing up to 5 years in prison. Part of his plea agreement with federal and state authorities includes forfeiting all corporate assets related to the website and making sure it's permanently shut down.
The defendant has also pleaded guilty to multiple counts of Money Laundering and one count of Conspiracy. Of course, this 5-year sentence is a reduced one under the condition that he helps in the prosecution of two shareholders of the site.
All of this happened after last week when authorities seized control of the site.The site has previously been linked to being an "Online Brothel" where people were able to sell sex services and thus, being able to freely perform Human Trafficking on the site.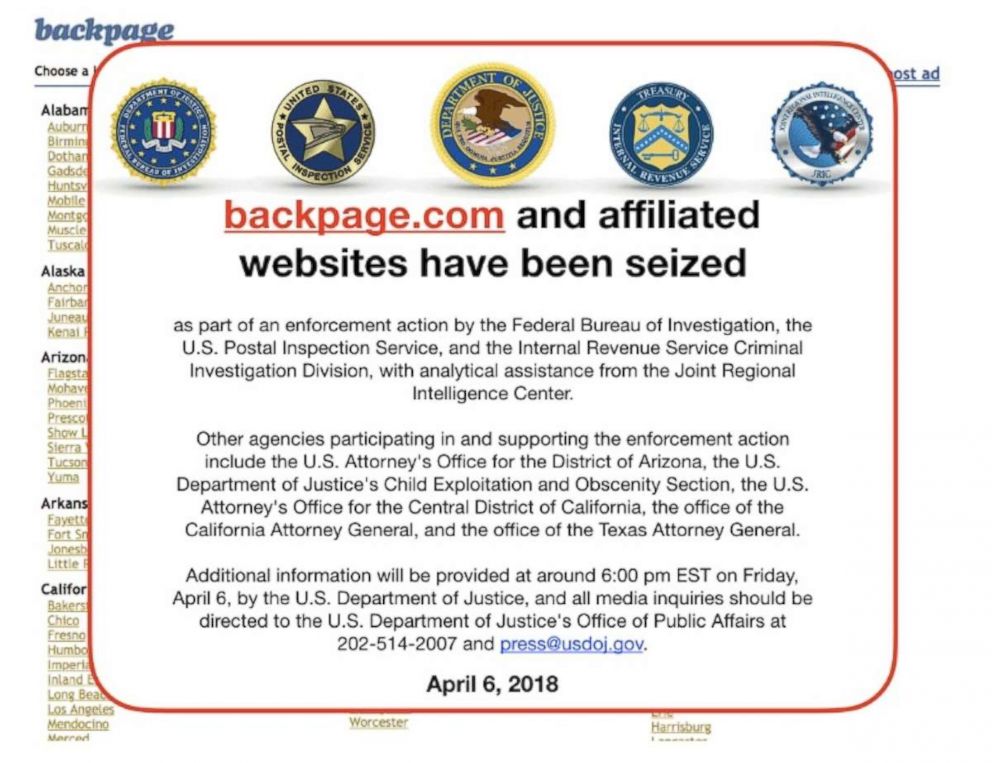 "For far too long, Backpage.com existed as the dominant marketplace for illicit commercial sex, a place where sex traffickers frequently advertised children and adults alike," Attorney General, Jeff Sessions said. "But this illegality stops right now."

What's even more shocking about this is the fact that, according to the Department of Justice, Backpage has earned "Hundreds to Millions of Dollars in revenue from publishing 'escort' and 'adult' ads."

In other words, this site has been making a profit out of said illegal activities for far too long. I suppose that late is better than never in this case. I sincerely hope that crimes like these don't take 14 literal years to resolve next time. You know, considering that in this case "Later" isn't better.

<!-comments-button-->