If there's something to be learned from the latest security attacks, it's that you don't mess with Hackers or you'll suffer severe consequences. They even prove that not even governments scare them at all.
As such, an attack was orchestrated on Friday where a group of hackers invaded the infrastructure of Russia and Iran. This attack was massive as ISPs, data centers and other places got affected by the hack.
The attack was exploiting a vulnerability in a piece of software called Cisco Smart Install Client. This vulnerability affects over 168,000 systems. Not only that but the hackers were observed as they have exploited this vulnerability to target critical infrastructure.
Besides disabling the devices, the hackers left a note with a single instruction. "Don't mess with our elections," along with an image of an American flag. I suppose everybody reading this note knows where this is going.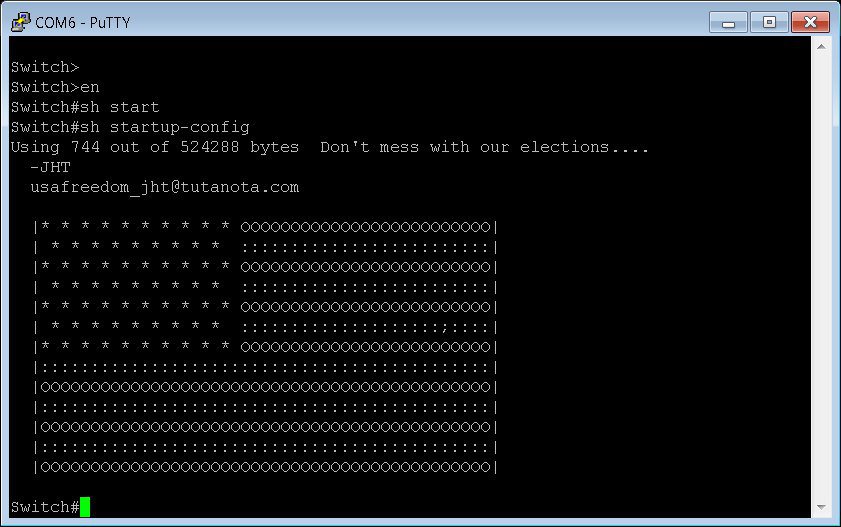 "We were tired of attacks from government-backed hackers on the United States and other countries," someone in control of an email address left in the note told Motherboard today. "We simply wanted to send a message."

It has been found that this vulnerability affects several countries but the hacker group decided to only attack Russia and Iran. Mostly due to the involvement of the former during the last election cycle. Of course, we can also add Facebook to that movement as well.

Nowadays, the issue has been fixed and major countries are now ridden from the vulnerability. However, we can't deny the impact that this attack had and the message that's crystal clear. This isn't a guarantee that this election cycle will be clean of ill-willed actors, but at the very least there's a warning.

<!-comments-button-->