Intel and AMD Form an Alliance to Respond to NVIDIA
When it came to PC Gaming discussion, more often than not the first two names that come to mind are AMD and Intel. People often engage on debates about which brand is stronger in the PC Gaming market. And more often than not, NVIDIA takes the cake in regards to graphics with their GTX Variety cards.
However, it seems like Intel and AMD have noticed this and want to take on NVIDIA head on. With a proposal that's completely out of this world to begin with. Intel has formally revealed it has been working on a new series of processors that combine its high-performance x86 cores with AMD Radeon Graphics into the same processor package using Intel's own EMIB multi-die technology.
The new chip will be part of Intel's 8th generation processor lineup. It will include Intel's CPU with AMD's Radeon GPU cores. The best of two worlds in one incredible package in an alliance that hasn't been seen since decades. To be exact, the last time we've seen this sort of deal was around the 80's.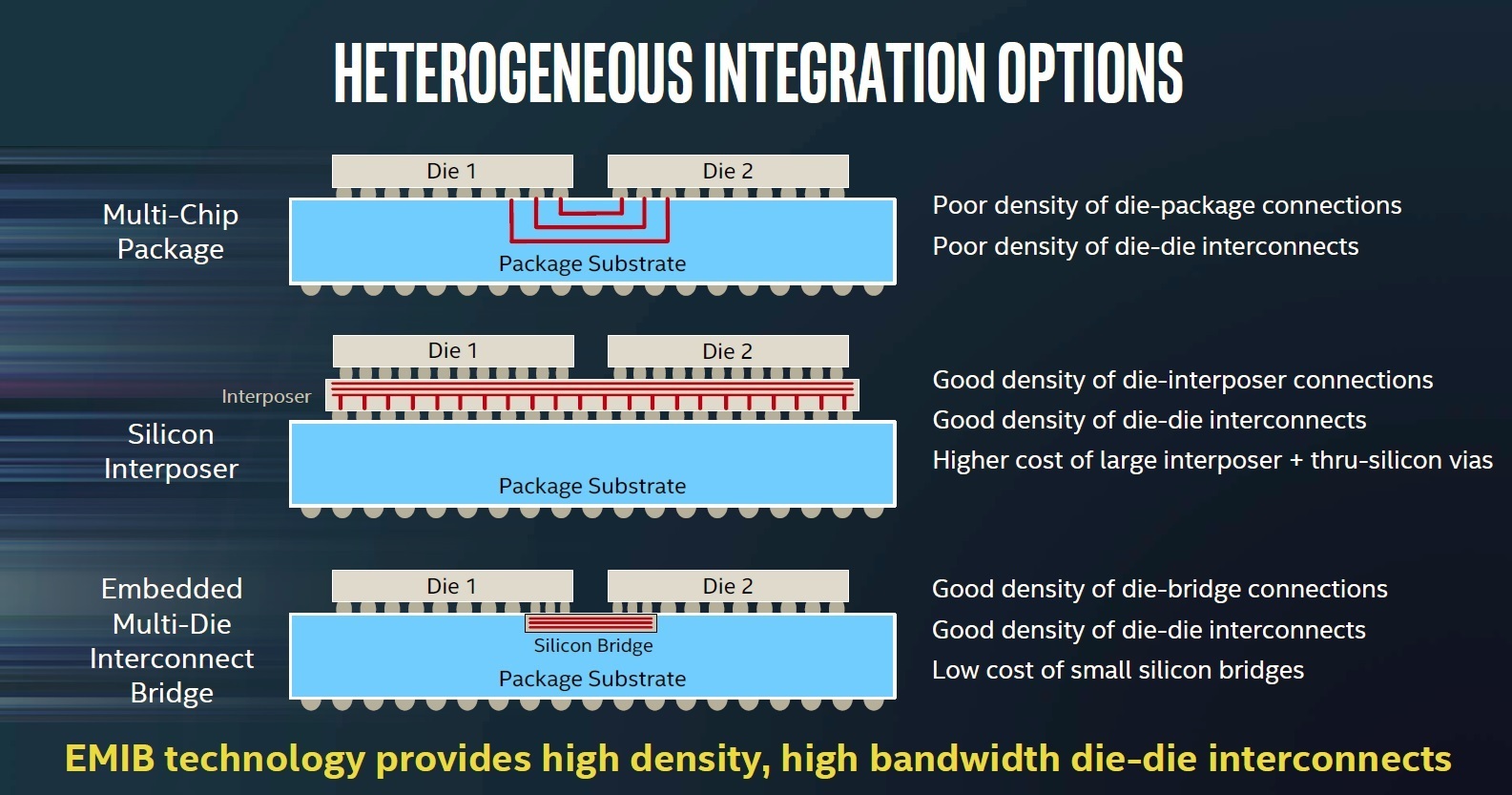 AMD
This processor won't be a direct competitor to AMD's Ryzen series of processors. This new product will be, however, entirely focused on bringing a great gaming experience.
"Our collaboration with Intel expands the installed base for AMD Radeon GPUs and brings to market a differentiated solution for high-performance graphics," said Scott Herkelman, vice president and general manager, AMD Radeon Technologies Group.
"Together we are offering gamers and content creators the opportunity to have a thinner-and-lighter PC capable of delivering discrete performance-tier graphics experiences in AAA games and content creation applications." Mentions Herkelman in the Intel Statement. "This new semi-custom GPU puts the performance and capabilities of Radeon graphics into the hands of an expanded set of enthusiasts who want the best visual experience possible."
Resident Evil Death Island Reunites Favorite Characters
The latest trailer for Sony Pictures Entertainment's CGI film Resident Evil: Death Island, released July 25, features the outlandish action and melodrama that made the franchise a cult sensation.
This Resident Evil Avengers-esque team-up features Leon S. Kennedy, Jill Valentine, Chris Redfield, Claire Redfield, and Rebecca Chambers.
The T-Virus and killer whales take the gang to Alcatraz in San Francisco Bay, where a new nightmare awaits. In magnificent slow motion and with progressively heavier ordinance, the Dream Team will supposedly destroy zombies, Lickers, mutant orcas, and anything else foolish or nasty enough to stand in their path.
Attention! Dr. Fetus' Mean Meat Machine for PS5, PS4 Launches June 22nd
In a horrific new video, Dr. Fetus' Mean Meat Machine is coming to PS4 and PS4 on June 22. Expect agony and tight gameplay from independent wizards Team Meat, well known for their pioneering, tough-as-ham platformer Super Meat Boy.
This "mean meat machine" reimagines your grandpa's old black-and-white puzzle games for a younger, hipper, more bloodthirsty audience. We're delighted the wait won't be long for this one.
Super Meat Boy fan? Team Meat?
Blizzard is developing two Diablo 4 expansions
Diablo 4's post-launch support will keep you playing for years, according to Blizzard. General manager Rod Fergusson confirmed two expansions and free content updates.
"As I sit here, we're about to launch the main game; we're finishing up season one; we're working on season two; we're working on expansion one; we're kicking off expansion two," he told PC Gamer on the Kinda Funny Xcast. These two DLCs may release sooner than expected. Fergusson says the live service model lets Blizzard release content faster than Diablo III.
With tens of hours of content in the base game, Diablo 4 is massive. This could be Destiny 2 or Genshin Impact, with seasons and DLC. That thought excites or frightens you. Leave a comment and check out our Diablo 4 guide for help with the PS5 and PS4 games.