The Annoyer – Competitive Pokémon Guide
The Annoyer is there to well… frustrate and annoy your opponent. The amount of pressure an annoyer puts on your opponent is actually pretty surprising and I've seen many people rage-quit because of them.
The Annoyer and a support Pokémon are often very similar and some people use the term interchangeably. Personally I think of the annoyer as a Pokémon that uses non-damaging moves in an offensive way to frustrate the opponent, and a support Pokémon as supporting your team and hurting your opponents in a more passive way.
My three best examples of annoyers are Whimsicott, Sableye and Crobat.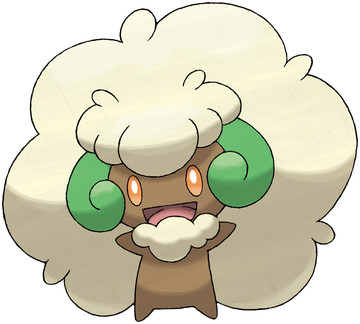 Whimsicott literally exists to ruin your day. With the frustrating ability in Prankster it's able to always use it's non damaging moves before you land yours, and with access to protect, leech seed, toxic, sleep powder, stun spore, substitute, encore and taunt, Whimsicott can have a great deal of control over your opponent. You want to feel your opponent out, use protect and then once you know what your opponent's move is, find a way to shut it down, you can then use toxic to poison, leech seed to drain your opponent's Pokémon's health and give it to yours. Alternatively you can paralyse or put your opponent to sleep.
If you're not too fond of protect then you can easily use substitute and hide behind a wall while continuing to frustrate your opponent who will always be hitting second. Whimsicott is an immensely frustrating Pokémon to go up against just because of the sheer versatility it brings.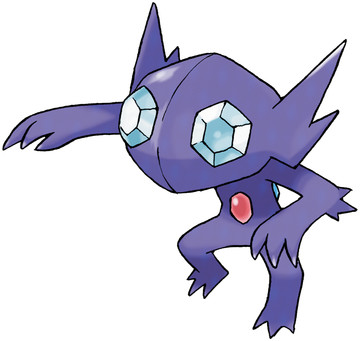 Sableye works in much the same way, only rather than having a reliable sleep move (hypnosis is hardly worth mentioning), it has access to will-o-wisp. If Sableye is up against a physical sweeper, protect or burn to cut their attack. It functions in a similar way to Whimsicott except it only has one weakness, fairy, and if you play a game that's pre-gen 6 it has no weaknesses at all. Sableye suffers in the stats department but with such a great ability it more than makes up for it, Sableye is more or less always viable. It also has one last trick up its sleeve in being able to mega evolve at the last minute and magic bounce back your opponent's non-damaging moves.
Crobat is different in that it can function just as well as a speedy attacker, than as an annoyer. Its ability infiltrator allows it to bypass substitutes and dual screens commonly used to protect Pokémon from damage. With its access to confuse ray (which Smogon bans) and toxic it's able to put on pressure, as well as deal a lot of damage with moves like Brave Bird and Cross Poison.
While the move is banned, if you play the Anything Goes tier all three of these Pokémon can learn double team and are able to raise their evasion, and with Whimsicott and Sableye's prankster ability, and Crobat's blinding speed, they're virtually guaranteed to get the move off first. A tactic so very annoying that it's banned from Smogon all together.
However your offence can only be effective if you have solid defensive Pokémon to support your team. Which we will cover next time!
Larian Reveals Baldur's Gate 3's Mildest Multiclass Builds
Since the excellent Baldur's Gate 3 has been out in the wild for a while, interesting data can be gleaned, such as how players choose to play an innovative new RPG from home. Stats from developer Larian Studios and posted on the PlayStation Blog show that most people want to play as a stealthy archer like in Skyrim when given nearly limitless options.
According to a fascinating graph, Rogue/Ranger is the most popular multiclass build, with over 175,000 players using it to snipe unsuspecting enemies from range. The next two builds reveal similarly. 150,000 played Barbarian/Fighter because they loved pummeling things, and 109,00 played Barbarian/Paladin, which lets players talk to their victims before beatings.
More sense emerges as you descend. If the Paladin/Warlock/Sorcerer/Bard has high Charisma, any combination can be interesting. Charisma helps these classes cast spells and abilities and interact with NPCs outside of combat.
Playing a single class through Baldur's Gate 3 feels great, which is what most players do. A pure Fighter or Wizard becomes so powerful by game's end that we don't blame you for not mixing things up!
Play as a Tiefling Oathbreaker Paladin, Dark Urge Origin (which you must resist), or Bard for real moral dilemmas. You could also play pseudo-Aragorn again.
Techland Shows Durable Dying Light 2 Content Roadmap
Techland is continuing to release Dying Light 2 content as part of its long-term support. This is surprising since the meaty Good Night, Good Luck update was released a few months ago. It's nice to know what's coming, but no timeline was given.
IGN-exclusive roadmap trailers reveal more co-op missions, board quests, a tower raid, and replayable GRE anomalies. Executions and finishers may be added to the April Gut Feeling update, which overhauled melee mechanics. Graphical options, weapon repair, gear, and mod dismantling are always welcome.
Knives, polearms, and more enemy variants are coming, including a Nightmare difficulty. Changes to NG+ include firearms. Players can finally dress to their hearts' content with new cosmetic options.
Has Techland's Dying Light 2 support lured you back? Would you rather focus on something new?
Epic to Globalize V-Buck Price Hike
Epic Games expanded the Fortnite V-Buck "pricing alignment" after laying off almost 900 employees, citing "inflation and currency fluctuations". Fortnite's premium currency will rise in international markets, including the largest.
Epic Games will raise the price of V-Bucks and real money content packs in the Czech Republic, Denmark, Eurozone countries, Hungary, Japan, Norway, Poland, Romania, Sweden, Turkey, and the US (including all US Dollar storefronts) on October 27.
Raising the price of this fictitious currency was successful when the company trialed it in the UK, Canada, and Mexico, so it was decided to announce it worldwide now. These USD increases range from $1 (1000 V-Bucks, previous $7.99) to $10 (13,500 V-Bucks, previous $79.99).
How do you view Epic's timing and pricing increase?