The Annoyer – Competitive Pokémon Guide
The Annoyer is there to well… frustrate and annoy your opponent. The amount of pressure an annoyer puts on your opponent is actually pretty surprising and I've seen many people rage-quit because of them.
The Annoyer and a support Pokémon are often very similar and some people use the term interchangeably. Personally I think of the annoyer as a Pokémon that uses non-damaging moves in an offensive way to frustrate the opponent, and a support Pokémon as supporting your team and hurting your opponents in a more passive way.
My three best examples of annoyers are Whimsicott, Sableye and Crobat.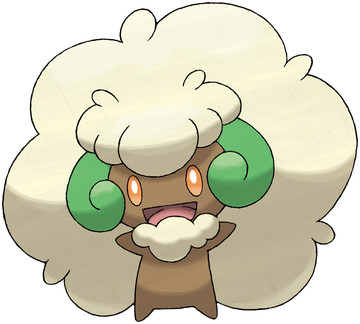 Whimsicott literally exists to ruin your day. With the frustrating ability in Prankster it's able to always use it's non damaging moves before you land yours, and with access to protect, leech seed, toxic, sleep powder, stun spore, substitute, encore and taunt, Whimsicott can have a great deal of control over your opponent. You want to feel your opponent out, use protect and then once you know what your opponent's move is, find a way to shut it down, you can then use toxic to poison, leech seed to drain your opponent's Pokémon's health and give it to yours. Alternatively you can paralyse or put your opponent to sleep.
If you're not too fond of protect then you can easily use substitute and hide behind a wall while continuing to frustrate your opponent who will always be hitting second. Whimsicott is an immensely frustrating Pokémon to go up against just because of the sheer versatility it brings.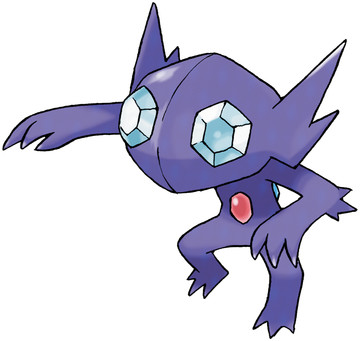 Sableye works in much the same way, only rather than having a reliable sleep move (hypnosis is hardly worth mentioning), it has access to will-o-wisp. If Sableye is up against a physical sweeper, protect or burn to cut their attack. It functions in a similar way to Whimsicott except it only has one weakness, fairy, and if you play a game that's pre-gen 6 it has no weaknesses at all. Sableye suffers in the stats department but with such a great ability it more than makes up for it, Sableye is more or less always viable. It also has one last trick up its sleeve in being able to mega evolve at the last minute and magic bounce back your opponent's non-damaging moves.
Crobat is different in that it can function just as well as a speedy attacker, than as an annoyer. Its ability infiltrator allows it to bypass substitutes and dual screens commonly used to protect Pokémon from damage. With its access to confuse ray (which Smogon bans) and toxic it's able to put on pressure, as well as deal a lot of damage with moves like Brave Bird and Cross Poison.
While the move is banned, if you play the Anything Goes tier all three of these Pokémon can learn double team and are able to raise their evasion, and with Whimsicott and Sableye's prankster ability, and Crobat's blinding speed, they're virtually guaranteed to get the move off first. A tactic so very annoying that it's banned from Smogon all together.
However your offence can only be effective if you have solid defensive Pokémon to support your team. Which we will cover next time!
Embracer Job Losses Continue as New World Interactive is Hit
New World Interactive, the developer of the Insurgency series of tactical first-person shooters, has laid off an unknown number of employees as part of Embracer Group's comprehensive restructuring plan.
Saber Interactive, which acquired New World in 2020, told Eurogamer that the studio had not closed. However, it confirmed an unknown number of layoffs.
Embracer says it is "actively working to fill existing open roles" with impacted employees and will provide severance packages. "Saber also assures that development will continue on Insurgency: Sandstorm, as well as on unannounced future projects," it said.
Over 900 employees were laid off in an "agonizing" but "necessary" process. As always, we hope all victims recover.
Sony: We Need Non-Gamers to Access Our Content
Sony wants non-console owners to access its content beyond its PlayStation-walled garden. This strategy has been slowly implemented: the company has commissioned TV and movie adaptations of its biggest franchises, ported select software to the PC, and launched a mobile gaming division.
In an interview with Nikkei, head Hideaki Nishino explained how this strategy can boost console sales: We want to use movies and dramas to get non-gamers to try PlayStation games. Sales of The Last of Us increased during the live-action drama.
When HBO's adaptation aired, our The Last of Us content skyrocketed, so we can understand its impact. As a PlayStation fan site, we support this strategy because we want to reach as many people as possible, so if Sony can appeal to non-console owners, that's a win-win.
More PlayStation users is better, in our opinion.
New PS Plus Essential Game Has Great Free DLC
PowerWash Simulator is one of this month's PS Plus Essentials, but before you start scrubbing, check out the PS Store. The game has been well supported on PS5 and PS4 with free DLC packs based on Square Enix titles since its release at the start of the year.
Free Final Fantasy VII and Tomb Raider expansions let you clean Croft Manor and Seventh Heaven. The free DLC packs add 10 levels, and the paid ones add more.
Two more Back to the Future and SpongeBob SquarePants expansions cost £6.49 or $7.99 each. You can then scrub the Bikini Bottom and the DeLorean.
The Midgar Special Pack for PowerWash Simulator was another reason to use the cleaning kit. "It doesn't add much, but getting close to FF7's props and environments is fun. It offers a fresh take on the beloved title that will please both sides of this collaboration."
Have you tried the latest PS Plus Essential game?