The Annoyer is there to well… frustrate and annoy your opponent. The amount of pressure an annoyer puts on your opponent is actually pretty surprising and I've seen many people rage-quit because of them.
The Annoyer and a support Pokémon are often very similar and some people use the term interchangeably. Personally I think of the annoyer as a Pokémon that uses non-damaging moves in an offensive way to frustrate the opponent, and a support Pokémon as supporting your team and hurting your opponents in a more passive way.
My three best examples of annoyers are Whimsicott, Sableye and Crobat.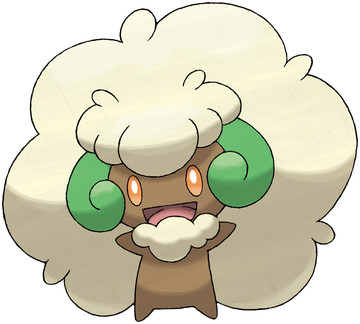 Whimsicott literally exists to ruin your day. With the frustrating ability in Prankster it's able to always use it's non damaging moves before you land yours, and with access to protect, leech seed, toxic, sleep powder, stun spore, substitute, encore and taunt, Whimsicott can have a great deal of control over your opponent. You want to feel your opponent out, use protect and then once you know what your opponent's move is, find a way to shut it down, you can then use toxic to poison, leech seed to drain your opponent's Pokémon's health and give it to yours. Alternatively you can paralyse or put your opponent to sleep.
If you're not too fond of protect then you can easily use substitute and hide behind a wall while continuing to frustrate your opponent who will always be hitting second. Whimsicott is an immensely frustrating Pokémon to go up against just because of the sheer versatility it brings.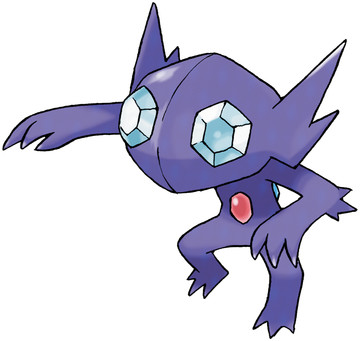 Sableye works in much the same way, only rather than having a reliable sleep move (hypnosis is hardly worth mentioning), it has access to will-o-wisp. If Sableye is up against a physical sweeper, protect or burn to cut their attack. It functions in a similar way to Whimsicott except it only has one weakness, fairy, and if you play a game that's pre-gen 6 it has no weaknesses at all. Sableye suffers in the stats department but with such a great ability it more than makes up for it, Sableye is more or less always viable. It also has one last trick up its sleeve in being able to mega evolve at the last minute and magic bounce back your opponent's non-damaging moves.
Crobat is different in that it can function just as well as a speedy attacker, than as an annoyer. Its ability infiltrator allows it to bypass substitutes and dual screens commonly used to protect Pokémon from damage. With its access to confuse ray (which Smogon bans) and toxic it's able to put on pressure, as well as deal a lot of damage with moves like Brave Bird and Cross Poison.
While the move is banned, if you play the Anything Goes tier all three of these Pokémon can learn double team and are able to raise their evasion, and with Whimsicott and Sableye's prankster ability, and Crobat's blinding speed, they're virtually guaranteed to get the move off first. A tactic so very annoying that it's banned from Smogon all together.
However your offence can only be effective if you have solid defensive Pokémon to support your team. Which we will cover next time!