Toys-to-life figurines are popular. Skylanders might have made the genre famous, but Nintendo's amiibo figures are by far the most popular toys-to-life toys. Nintendo basically breaks the Internet whenever it announces a new wave of figures, and yesterday, the company announced not one but four, possibly five, waves. You could say that Nintendo just announced a tidal wave of amiibo.
The first new wave consists of three entries in Nintendo's continuing The Legend of Zelda 30th Anniversary line of amiibo: the Links from Majora's Mask, Twilight Princess, and Skyward Sword. Currently, all Legend of Zelda-themed amiibo, including the Super Smash Bros. ones, grant players extra items in The Legend of Zelda: Breath of the Wild. Each figure has a chance to spawn rare equipment associated with its games, and the same applies to the new figures that players can buy starting June 23rd.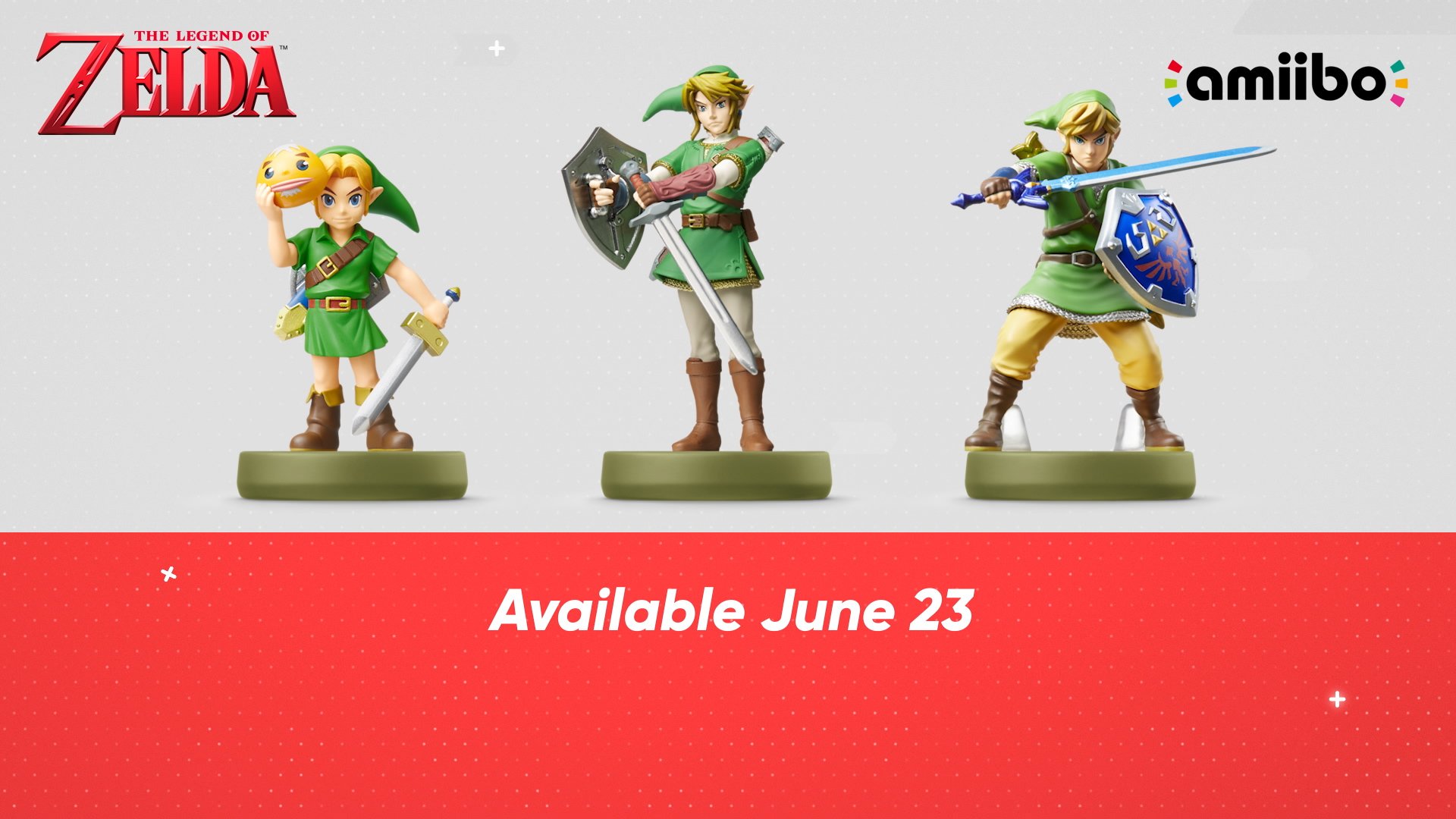 Yesterday, Nintendo announced a new Pikmin game, Hey! Pikmin, as well as an associated Pikmin amiibo. We do not know much about this figure other than how it looks, that it will have Hey! Pikmin functionality, and it will be available July 28th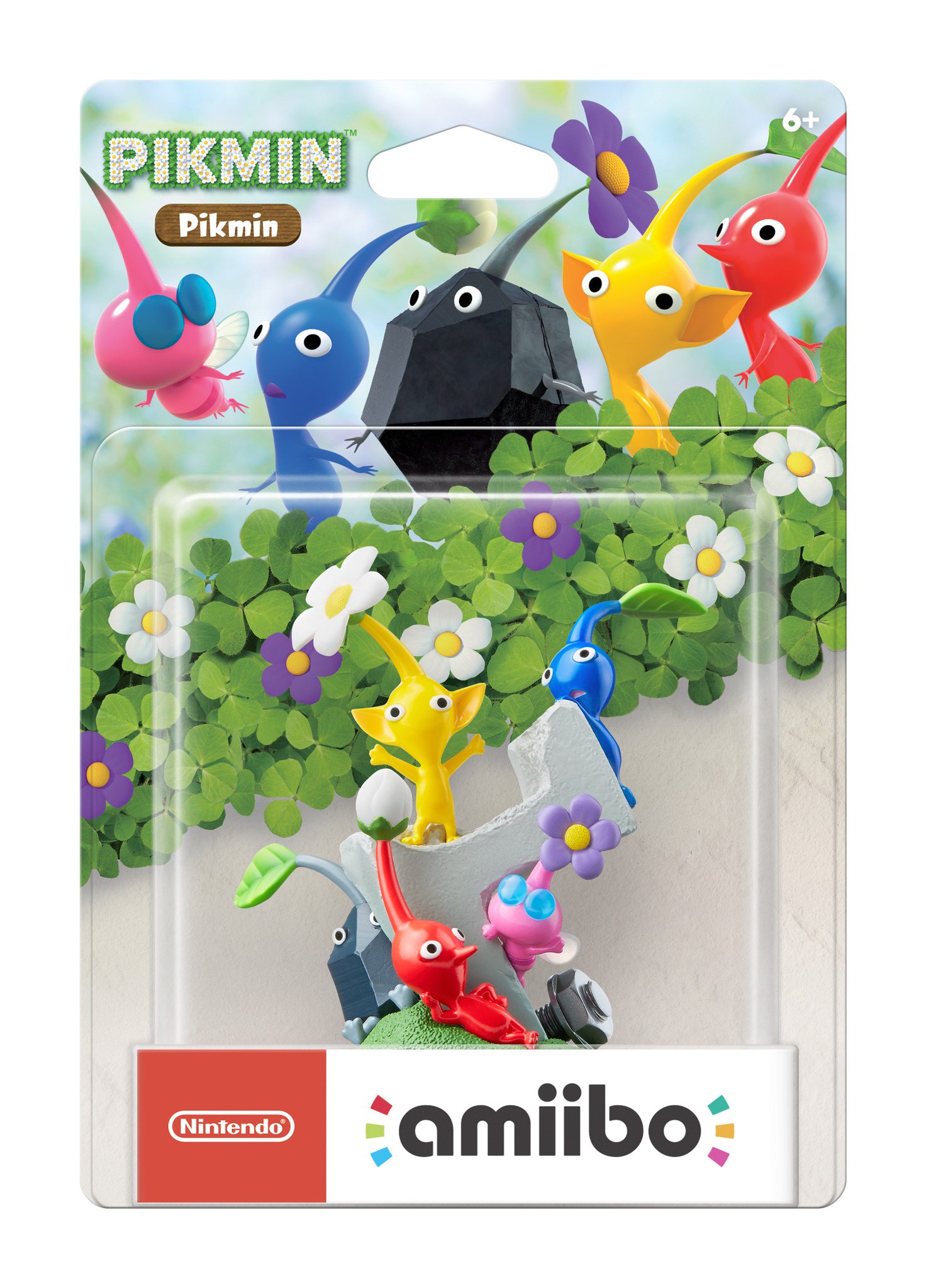 The third wave (if you can call a single Pikmin figure a "wave") is the Splatoon 2 amiibo. As with the original Splatoon figures, these new figures will let players unlock weapons, abilities, and clothing in Splatoon 2. The Splatoon 2 amiibo will release July 21st alongside Splatoon 2 and will come in both single and three-packs.
The fourth and final announced wave is the long-awaited last wave of Super Smash Bros. amiibo, which will consist of the last batch of DLC characters: Cloud, Corrin, and Bayonetta. Unlike other Super Smash Bros. figures, the new ones will come in player 1 and player 2 varieties. Player 1 figures include Cloud as he appeared in Final Fantasy VII, boy Corrin, and Bayonetta in her Bayonetta 2 outfit. Player 2 figures will consist of Cloud wearing his Advent Children clothes, girl Corrin, and Bayonetta with her original Bayonetta 1 costume. This marks the first time Nintendo has created Super Smash Bros. figures featuring a character's alternate skin/model, Famicom R.O.B. notwithstanding. If these player 2 variants prove popular, in the near future we might just see amiibo of Alph, female Robin, Little Mac in his pink hoodie, and the seven Koopalings.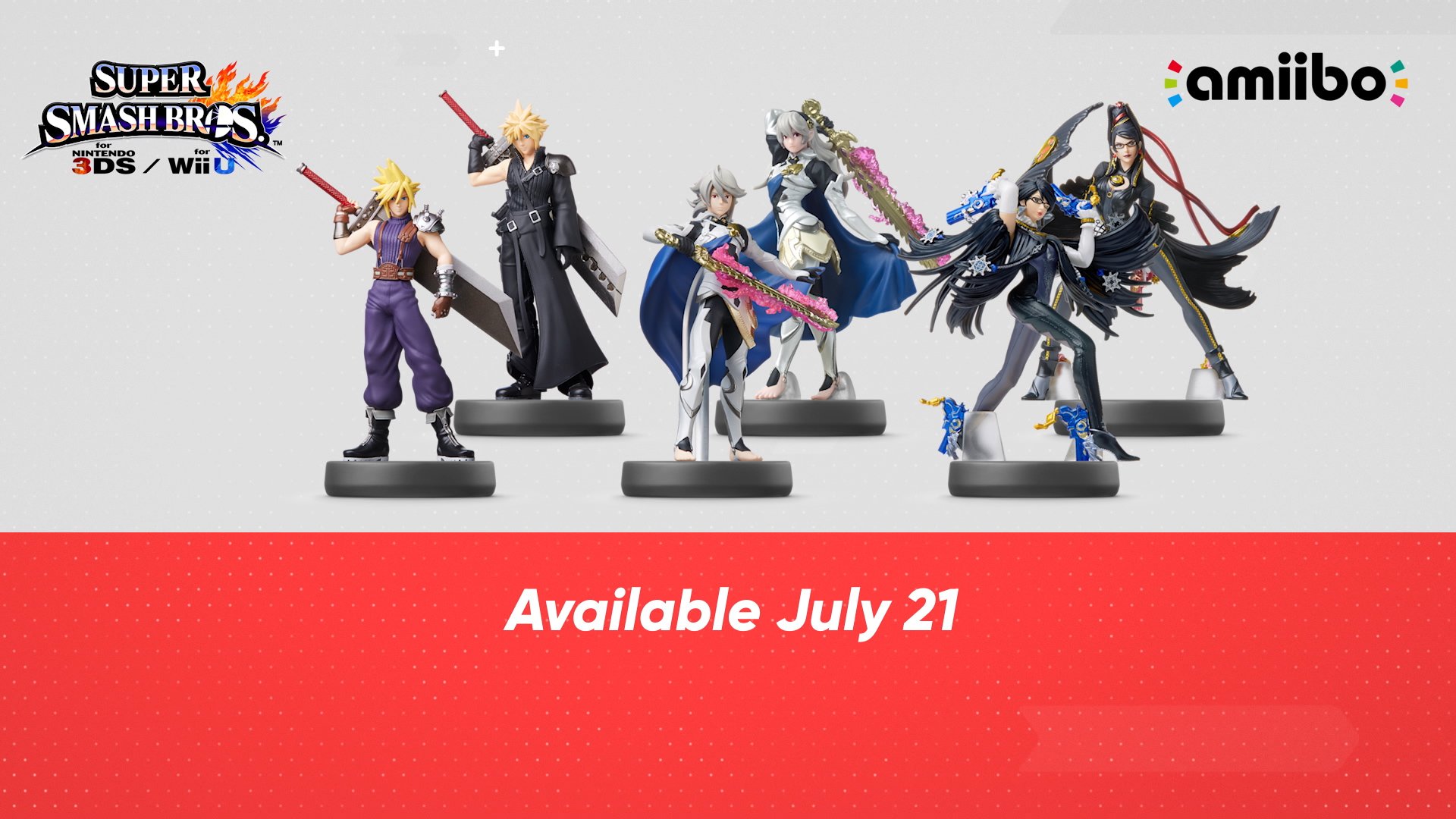 While the Super Smash Bros. line is the latest officially announced wave, Nintendo might have accidentally leaked/teased a fifth wave of amiibo. Nintendo recently revealed that the turn-based RPG spin-off of Monster Hunter, Monster Hunter Stories, is finally coming to the U.S.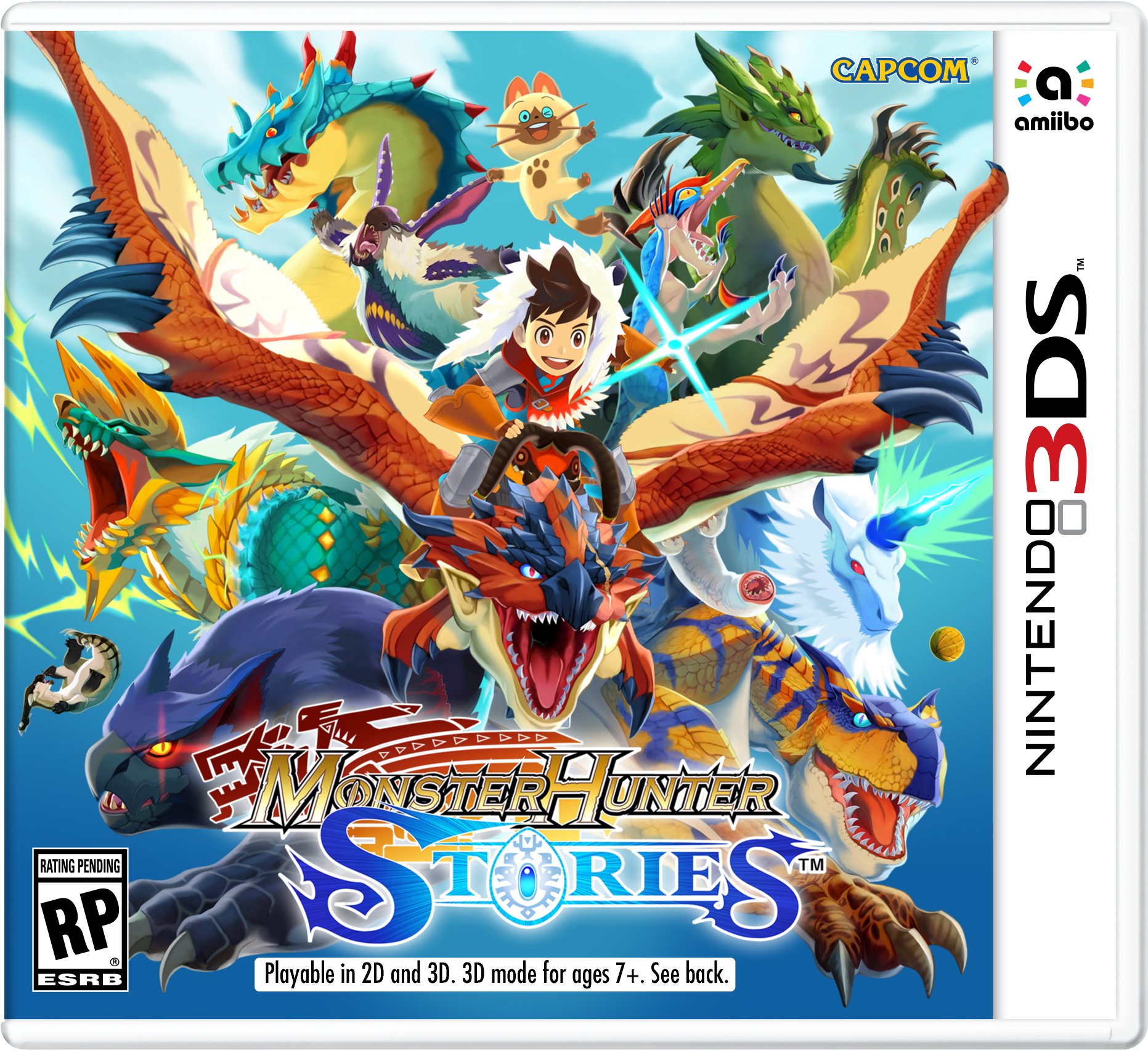 As you can see, the game box has an amiibo icon on the upper right corner, which implies it will have amiibo functionality, potentially with Monster Hunter Stories figures that currently only exist in Japan. Granted, the package designers could simply have made a mistake, but somehow I doubt that.
If Nintendo is indeed planning on releasing Monster Hunter Stories figures, you're going to need a lot more shelf space, assuming you have any left after buying all the other amiibo in this article.