The Friday the 13th Single-Player Mode Won't have Story
I'll do the review quick. Friday The 13th: The Game was a great game concept on paper but lacked very much in execution. The main reason for it is one of many reasons that multiplayer games like Lawbreakers fail. Lack of content and Single player campaigns, even when Square-Enix themselves believe there's a rise in multiplayer games over single players. We will always be looking forward to a game to play on our own.
Players started to wait anxiously for the Single Player game mode. However, it seems like this mode won't be everything players expected. If anyone was expecting a game that had a strong narrative and structure while you go murdering people. Gun Media has another thing coming to them, as the campaign won't have a story mode at all.
So, what's going to come to Friday The 13th: The Game? Well, it seems like it's just going to be a Challenge mode. According to the blog post made by Gun Media, the challenges are going to be varied. "It could be as simple as "Kill everyone", but then you might find a challenge that asks you to locate a specific counselor and kill them first. Or perhaps kill someone a specific way or with a specific weapon."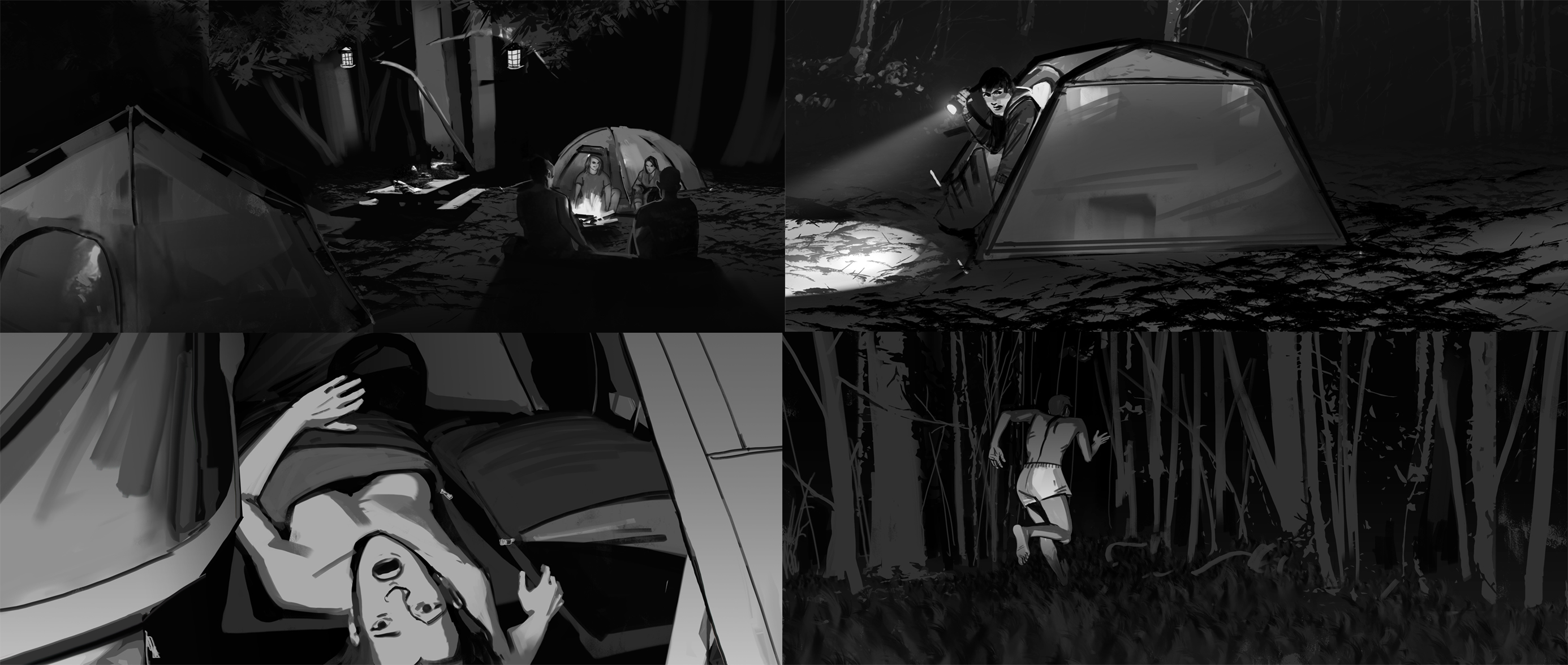 The developer team at Gun media also wanted to apologize for anyone who actually expected a narrative along the killing. "The F13 films weren't really known for their narrative. Sure, there's a story in the films, but again, not the focal point per se." States Gun Media. "It was about Jason, victims, awesome kills and the occasional boob, right? That's the approach we took with challenges."
Well, I can't say that we didn't get anything from Gun media. However, I doubt this set of news is going to be well received by the fans of the game. Considering that the novelty of killing someone in different ways wears off after a while. I guess it's a matter of waiting and seeing what happens.
As Disney Speedstorm Ends, Arendelle Hits PS5, PS4
Disney Speedstorm, Gameloft's free-to-play kart racer, will enter its latest season with a wintery backdrop of Arendelle. Let It Go will add Anna, Elsa, Olaf, Kristoff, and Hans as racers. As always, they'll have unique moves and abilities.
Oaken and other musical movie crew members will be unlocked, along with a new Golden Pass. After fan feedback, the developer is rebalancing this aspect of the release so you can progress faster and unlock more rewards.
The developer also announced on Twitter that it's lowering in-game shop prices starting today, and if you've paid for microtransactions, you'll get a big payout. The French studio appears to be betting on this season's success.
Adding non-Frozen characters Oswald, Ortensia, and WALL-E could also help. A comprehensive game update should bring back lapsed players and attract new ones. Will you challenge the kart racer?
New Destiny 2 Microtransaction Is Bad Bungie Removed It from PS5, PS4
Bungie has pulled a contentious $15 starter pack from Season of the Wish, which launched yesterday. The pack had a poor selection and was marketed to new players, which the community strongly opposed.
The starter pack proudly stated that players could "experience the power of build-defining Exotic weapons by instantly unlocking three of Destiny 2's finest: Traveler's Chosen, Ruinous Effigy, and Sleeper Simulant." An exotic ship, a sparrow, a ghost shell, 125,000 glimmer, 50 enhancement cores, five enhancement prisms, and one ascendant shard are also included.
This offering may seem harmless to a new player, but Forbes' Paul Tassi says, "You sort of have to be a Destiny 2 player to understand what an outrageously bad deal this is." The Forsaken Pack, another Bungie release, includes two dozen Exotics, a dungeon, and a raid. It cost $20 and is now $5. It looks bad, from what we can tell.
Guardians retaliated with negative Steam reviews. They orchestrated the DLC page to include "Capitalism," "Crime," and "Psychological Horror" user tags, which is funny.
After Bungie pulled the pack, Redditor Grizz3d summarized the community response: "I don't get how that starter pack was approved. What part of stealing from new players wasn't going to result in community outrage? Bungie's disconnect with players is shocking. I'm glad you got rid of the pack, but it's disappointing that Bungie thought it was a good idea."
This follows the Witcher 3 crossover armour sets, which look great but are expensive. Sony's independent live service outpost is in danger due to a delayed expansion and studio layoffs.
PlayStation planted over 500,000 trees last year
Sony announced last year that it would plant trees for Horizon Forbidden West PlayStation fans who unlocked a simple trophy in the open-world game. This, in partnership with several charities, sought to protect the global environment and biodiversity.
Over a year later, it released a trailer showing its progress. The company has planted 600,000 trees worldwide, restoring 1,800 acres. More importantly, the gaming industry has planted 2.5 million trees worldwide.
Gaming is fun, but we must protect our world. Sony has taken steps to be more environmentally friendly, such as adding energy-saving features to the PS5 and shipping all its products in fully recyclable packaging.