Building Teams: Part Two, Weather Teams – Competitive Pokemon Guide
I've experimented with all different types of weather team and generally I quite like using the sun. However I thought I'd go back to sandstorm teams and see what I'm able to come up with, I wanted to create balance with a good amount of active and passive aggression. I wanted to be able to cause problems for the team with both damaging and non damaging attacks and though this team may have ended up more on the offence side, I think it's pretty well balanced.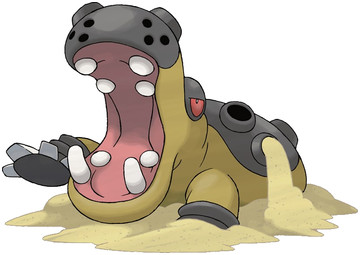 Hippowdon (Smooth Rock), Impish Nature
Ability: Sand Stream
252 HP
4 Attack
252 Defence
– Stealth Rock
– Yawn
– Slack Off
– Earthquake
Holding a smooth rock allows Hippowdon to summon a sandstorm for 8 turns as opposed to only five. Hippowdon serves as both a physical wall and an annoyer. Once an opponent enters and is hurt by Hippowdon's stealth rocks they will soon find that it is actually very difficult to stay switched in on Hippowdon, as he damages with earthquake and annoys the opponent with yawn, which forces the opponent to switch out otherwise their Pokémon will fall asleep.
The Pokémon that they switch usually switches into an earthquake and the aforementioned stealth rocks. He does however face weakness from grass and water types. These are countered by Talonflame and Rotom-Wash.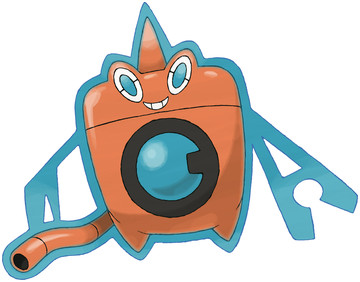 Rotom-Wash (Assault Vest), Modest Nature
Ability: Levitate
252 HP
4 Defence
252 Special Attack
– Hydro Pump
– Discharge
– Hidden Power (Ice)
– Volt Switch
There are positives and negatives to using an assault vest on Rotom. The positive is that wearing it will actually boost your special defence to higher than a Rotom with max-EVs in the stat. This means that Rotom is able to enter into shots that it ordinarily wouldn't be able to and deal out damage, it also means that you can focus more EVs into maxing out Rotom's special attack.
The negatives are that Rotom can only use attacking moves, which this means it misses out on pain split and will-o-wisp, which would otherwise be used to recover and also counter Azumarill. However Rotom's powerful electric attacks are able to handle Azumarill even so, and if the battle looks too dangerous he is able to use volt switch to trade places with another Pokémon, ideally Talonflame.
Talonflame (Leftovers), Adamant Nature
Ability: Gale Wings
114 HP
252 Attack
112 Speed
– Brave Bird
– Flare Blitz
– Aerial Ace
– U-Turn
Talonflame provides protection from grass types, being able to take them out with priority Brave Bird and Aerial Ace thanks to its Gale Wings ability. With Flare Blitz for additional S-T-A-Boost, Talonflame packs a lot of punch and its ability lets it be very bulky.  Leftovers allows it to recover hit points lost from its recoil attacks and U-Turn helps Talonflame VoltTurn with Rotom (acting as constantly switching and moving hit and run duo). Rotom checks its weaknesses to electricity and water.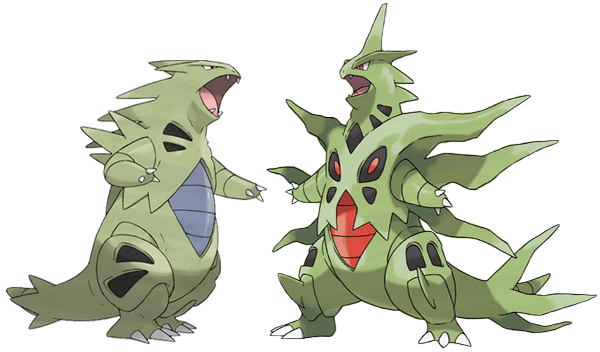 Tyranitar (Tyranitarite), Jolly Nature
Ability: Sand Stream
252 Attack
4 Defence
252 Speed
– Dragon Dance
– Stone Edge
– Dragon Tail
– Ice Punch
Tyranitar is the second sand summoner, and acts as a physical sweeper and shuffler. Using Dragon Dance to boost its attack and speed, stone edge and ice punch to crush, and dragon tail to force opponents out and onto stealth rocks. While this team isn't as dependent on entry hazards, Tyranitar makes full use of them to maximise its offence.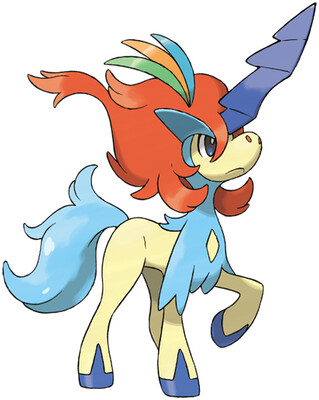 Keldeo (Leftovers), Timid Nature
Ability: Justified
4 Hit Points
252 Special Attack
252 Speed
– Substitute
– Calm Mind
– Secret Sword
– Surf
Keldeo is this teams dedicated wall breaker. It uses secret sword the same way that Gardevoir uses psyshock, to damage special walls by attacking their defence stat with surf as its water attack to gain more coverage. Water and fighting makes for a great combination, especially when substitute and calm mind protect Keldeo while it boosts up its special attack and defence to sky high levels. Keldeo is in many ways a perfect wall breaker.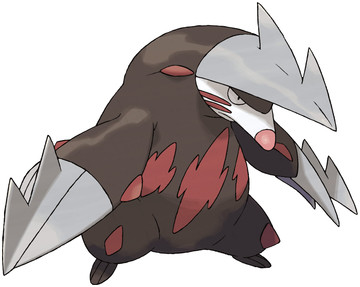 Excadrill (Life Orb), Adamant Nature
Ability: Sand Rush
4 Hit Points
252 Attack
252 Speed
– Swords Dance
– Earthquake
– Iron Head
– Shadow Claw
Sand Rush doubles Excadrill's speed in a sandstorm, with the sand constantly around this makes Excadrill an amazing revenge killer and one of the fastest in the game. He hits hard and fast and is also able to clean up late game. His weaknesses are again covered by Rotom-Wash who is immensely important to the team.
The purpose behind this team is to make use of the synergy and type coverage across the team to maximise offence, it's by no means the best team, but with the stealth rocks and residual damage from the sandstorm, it ends up being very effective and very hard to fight against. It is a team that has proved to be quite hard to get comfortable with, thanks to Hippowdon making the early part of the game as difficult as possible.
Overall I think this is a good starting point when structuring weather teams. There are certainly going to be teams much better and I'm sure there are things that I could work on to improve them further however these are the two teams that I've created. I hope they're of some inspiration to you and I hope that this series has made competitive battling a little bit less confusing.
It's been a lot of fun writing about Pokémon for a change and I hope to see you all again next time!
Embracer Job Losses Continue as New World Interactive is Hit
New World Interactive, the developer of the Insurgency series of tactical first-person shooters, has laid off an unknown number of employees as part of Embracer Group's comprehensive restructuring plan.
Saber Interactive, which acquired New World in 2020, told Eurogamer that the studio had not closed. However, it confirmed an unknown number of layoffs.
Embracer says it is "actively working to fill existing open roles" with impacted employees and will provide severance packages. "Saber also assures that development will continue on Insurgency: Sandstorm, as well as on unannounced future projects," it said.
Over 900 employees were laid off in an "agonizing" but "necessary" process. As always, we hope all victims recover.
Sony: We Need Non-Gamers to Access Our Content
Sony wants non-console owners to access its content beyond its PlayStation-walled garden. This strategy has been slowly implemented: the company has commissioned TV and movie adaptations of its biggest franchises, ported select software to the PC, and launched a mobile gaming division.
In an interview with Nikkei, head Hideaki Nishino explained how this strategy can boost console sales: We want to use movies and dramas to get non-gamers to try PlayStation games. Sales of The Last of Us increased during the live-action drama.
When HBO's adaptation aired, our The Last of Us content skyrocketed, so we can understand its impact. As a PlayStation fan site, we support this strategy because we want to reach as many people as possible, so if Sony can appeal to non-console owners, that's a win-win.
More PlayStation users is better, in our opinion.
New PS Plus Essential Game Has Great Free DLC
PowerWash Simulator is one of this month's PS Plus Essentials, but before you start scrubbing, check out the PS Store. The game has been well supported on PS5 and PS4 with free DLC packs based on Square Enix titles since its release at the start of the year.
Free Final Fantasy VII and Tomb Raider expansions let you clean Croft Manor and Seventh Heaven. The free DLC packs add 10 levels, and the paid ones add more.
Two more Back to the Future and SpongeBob SquarePants expansions cost £6.49 or $7.99 each. You can then scrub the Bikini Bottom and the DeLorean.
The Midgar Special Pack for PowerWash Simulator was another reason to use the cleaning kit. "It doesn't add much, but getting close to FF7's props and environments is fun. It offers a fresh take on the beloved title that will please both sides of this collaboration."
Have you tried the latest PS Plus Essential game?