Humble Bundle has been rather silent these past few weeks in regards to game bundles, but that hasn't stopped the site's store from featuring good deals on individual games. This week, Humble Bundle's deals focus on multiplayer games. Here are a few of the games available on sale:
Dead by Daylight – $11.99 (was $19.99)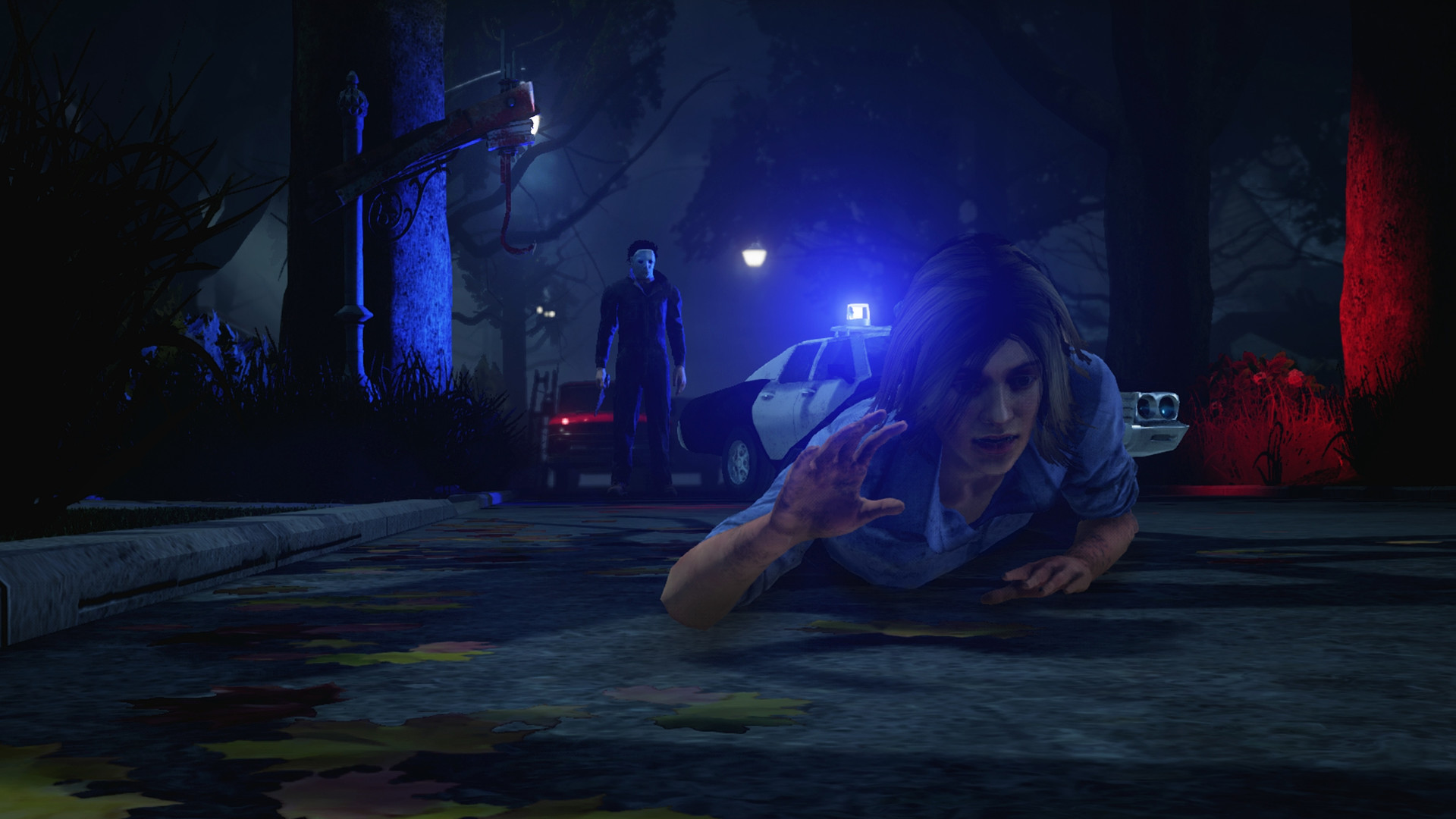 The Friday the 13th video game might have released back in May, but Dead by Daylight came out almost a year earlier and is arguably better, if only because its developers have had more time to fix bugs, balance gameplay, and introduce new (paid) content. The games share the same premise: one player takes the role of a psychotic killer and has to violently murder four innocent teenagers (also controlled by players) who need to escape the level. Unlike Friday the 13th, Dead by Daylight covers a wide variety of slasher villain tropes, such as mutated hillbillies and evil ghosts, and even includes Halloween's Laurie Strode and Michael Myers and Left 4 Dead's Bill as playable cameo characters. If you want to get together with some friends and play a scary game, you might want to consider this one.
Verdun – $6.24 (was $24.99)
EA DICE might have played up Battlefield 1's World War 1 setting, but Verdun beat that game to the punch by at least a year. While Battlefield 1 has better graphics, Verdun provides a more realistic and tactical experience. Guns fire and reload slower, and every player goes down in one or two hits. Verdun can be summed up as Mount & Blade with guns, and that's a good thing. If you're interested in a World War 1 shooter that fulfills Battlefield 1's promise to be realistic, Verdun is right for you.
Depth – $4.99 (was $19.99)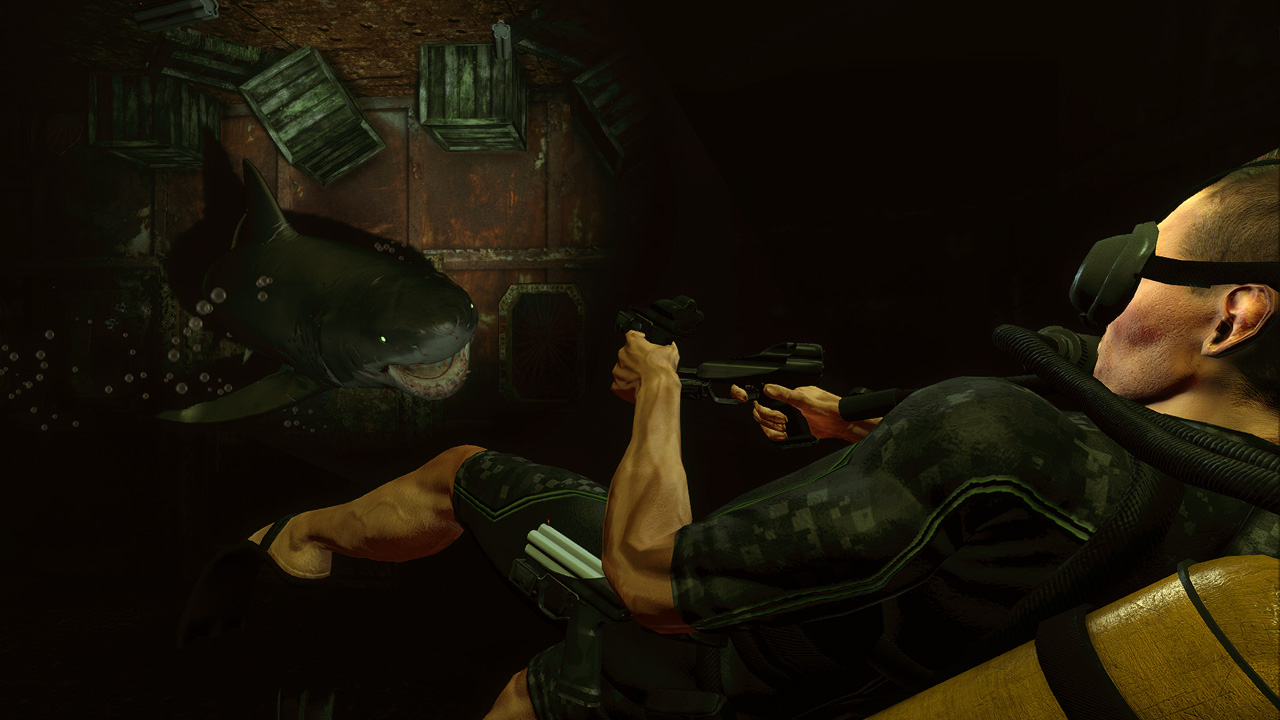 Much like Dead by Daylight, Depth is an asymmetrical multiplayer game that pits humans against sharks. Humans are slow, but they outnumber the sharks and can buy a variety of undersea weapons (e.g., guns and harpoons). Sharks, on the other hand, are extremely fast, have better senses, and come in several species that have unlockable adaptations/skills. If humans want to buy stronger weapons, they need to delve into continually darker and darker depths (sorry for the pun), and dark waters let sharks easily sneak up on humans. Few games are like Depth, which means it's a niche title, but it's a good niche title. Speaking of niche, players can unlock numerous weapon and shark skins, including a Roboshark and a Dunkleosteus skin; I can't think of anything more terrifying than seeing one of those monstrosities charging at me from the inky black depths of the ocean.
Aragami – $9.99 (was $19.99)
One of the only games on sale with a single-player component/campaign, Aragami, puts you in the role of a ninja with shadow powers. While the game can be tackled alone, the multiplayer is just as solid and lets you feel a visceral sense of satisfaction as you stab one enemy in the back while your partner creates a dragon made out of shadows that swallows another target whole. This game is worth your time if you want a fun, cooperative multiplayer game that encourages tactical teamwork. And, to be honest, most stealth games only slap on a competitive multiplayer mode, but Aragami manages to make make cooperative multiplayer work, which is rare in stealth games.
Screencheat – $4.94 (was $14.99)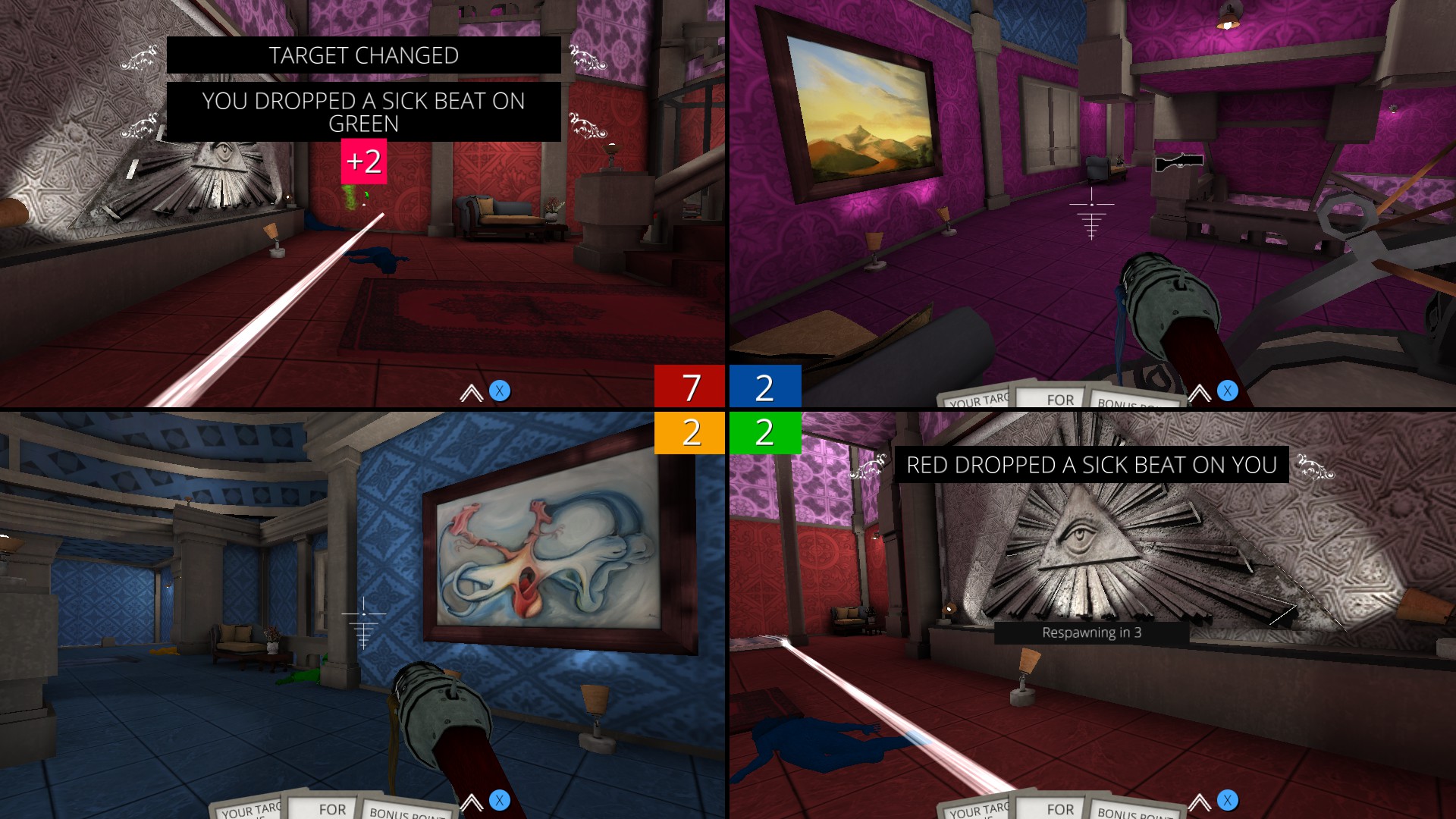 Back in the old days, when multiplayer was limited to gamers sharing a screen via splitscreen, looking at the other players' screens was considered cheating, especially when playing FPS games. But in Screencheat, it's the only way to play/win, because every character is invisible; you only know the location of another player by looking at his or her screen. The game requires players to unlearn years of basic gamer etiquette, but since everyone else is looking at each others' screens, it's perfectly acceptable.
These deals only last for the next several days, so pick them up while you can. Also pick some up for your friends, because what's a multiplayer game without people to play it with?
Comfort and Durability Combined: A Review of Crocs Unisex-Adult Classic Clogs
Crocs Unisex-Adult Classic Clogs are a type of footwear that has gained popularity in recent years. These shoes have become increasingly popular due to their comfort, durability, and unique design. In this review, we will discuss the various features of the Crocs Unisex-Adult Classic Clogs, including their comfort, design, and durability.
Comfort One of the most notable features of Crocs Unisex-Adult Classic Clogs is their comfort. These shoes are made from a lightweight and flexible material called Croslite, which is a type of closed-cell resin. This material conforms to the shape of your feet, providing a custom fit that feels like you're walking on air. The Croslite material is also odor-resistant, making these shoes a great choice for people who spend a lot of time on their feet.
In addition to their comfortable material, Crocs Unisex-Adult Classic Clogs also have a unique design that promotes comfort. The shoes feature a roomy, spacious toe box that allows your toes to move freely. The shoes also have a contoured footbed that provides arch support and helps to reduce pressure on your feet.

Another factor that contributes to the comfort of these shoes is their slip-on design. Crocs Unisex-Adult Classic Clogs do not have laces or straps, so you can easily slip them on and off without having to worry about adjusting them or tying them up. This makes them a great choice for people who are always on the go and need a pair of shoes that they can easily slip on and off.
Design Crocs Unisex-Adult Classic Clogs have a distinctive design that sets them apart from other types of footwear. The shoes feature a slip-on design with a rounded toe and a closed heel. The shoes also have ventilation holes on the top and sides, which help to keep your feet cool and dry.
One of the things that many people love about Crocs Unisex-Adult Classic Clogs is their variety of colors and designs. These shoes come in a wide range of colors, from classic black and white to bright, eye-catching hues like neon green and hot pink. There are also designs that feature patterns or graphics, such as polka dots or cartoon characters.
Durability Crocs Unisex-Adult Classic Clogs are known for their durability. The shoes are made from a tough, water-resistant material that is designed to withstand daily wear and tear. The shoes are also easy to clean, so you can quickly wipe them down if they get dirty.
Another factor that contributes to the durability of Crocs Unisex-Adult Classic Clogs is their slip-resistant sole. The shoes have a non-marking sole that provides excellent traction, even on wet or slippery surfaces. This makes them a great choice for people who work in environments where slip-resistant footwear is required.
One of the reasons why Crocs Unisex-Adult Classic Clogs are so durable is because they are designed to last. The shoes are made with high-quality materials and are built to withstand the demands of everyday wear. They are also backed by a one-year warranty, which gives you peace of mind knowing that you are investing in a quality product.
Pros There are many benefits to wearing Crocs Unisex-Adult Classic Clogs. Here are some of the pros of these shoes:
Comfortable: These shoes are made from a lightweight and flexible material that conforms to the shape of your feet, providing a custom fit that feels like you're walking on air.
Durable: Crocs Unisex-Adult Classic Clogs are made from a tough, water-resistant material that is designed to withstand daily wear and tear.
Slip-resistant: The shoes have a non-marking sole that provides excellent traction, even on wet or slippery surfaces.
Cons – Design
Get it now at an incredible price at $33 only from 49.99 regular price
Elon Musk is buying Twitter
It appears like billionaire Elon Musk will purchase Twitter after all (via TechCrunch). It appears Musk has run out of options after making an offer to the social network and then attempting to withdraw that offer. The share price of $54.20 that Musk originally proposed has been set.
The sale was set on an unalterable trajectory when Musk informed the US Securities and Exchange Commission (SEC) of his intention to purchase.
Before this filing, Musk and Twitter were en route to court. Musk first proposed buying Twitter and afterwards attempted to pull out of the arrangement. His justification for doing so was that he thought 20% of Twitter users might be bots. Musk did not provide any proof to back up this assertion. Twitter, on the other hand, asserted that a maximum of 5% of its users were bots, which is still a significant percentage but not nearly as bad as Musk alleges.
Twitter has the right to sue Musk due to the original conditions of the agreement in an effort to have him complete the transaction. Musk had planned to go to court and attempt to avoid the situation up until this morning. But now that we have this SEC filing, something must have changed. Additionally, Musk had previously offered $54.20 per share before the legal saga got off. It's a stunning turn of events that portrays Twitter as the winner of this conflict.
Twitter's stock price soared after the news, as one might anticipate. As of the time this story was published, it was trading at $51.88, a significant increase from $43.84 yesterday.
Best chargers and accessories deal available right now
Gadgets are indubitably a part of our lives. We surround ourselves with them. We read the news on them, keep in touch with their help, listen to music, play games, watch videos and even complete work on them. Over the past few years, new technologies have risen and the accessories have changed a lot too. This is why, we often find ourselves in the situation that we need a second charger but the old one doesnțt fit the new gadget or we would like to charge our devices wirelessly, so we need to purchase new accessories. There is a great accessories deal available right now, thankfully.
Whether you need a charger or just some adapters, you will definitely find what you are looking for at CHOETECH. The company offers crazy price cuts on a great number of products, ranging from adapters, through USB Type C cables, wall chargers, phone holders and phone mounts, phone rings, wireless chargers, wireless audio adapters, car chargers, all the way to power banks.  On some products, like the PD-1CA USB Type C Male to USB 3.0 Type A Female Adapter, you can save 88% of their original retail price. Given the fact that the normal price is not too high to start with, it might not impress everyone, but if you are a retailer this accessories deal can make a serious change in your business.
Also, you can save 90% on the H71-C81 Universal Dashboard 360 Rotation Phone Holder. Again, if you are a retailer, this is one of the best deals that could come your way. Even if you are not, but your family members or friends would like one of these items, you can become your favorite person by giving them such a phone holder as a gift. Basically, whether you are a retailer or not, you can benefit from the promotion offered on gadgets and accessories. Of course, you will probably not give USB cables as gifts to anyone, but a nice wireless charging charger pad or a fast wireless charger with a cooling fan will definitely impress anyone who loves their gadgets.
The items are compatible not only with Android devices but also with Apple smartphones and tablets. So everyone will find what they need at CHOETECH. While the promotional prices are just insane, even the normal retail prices of the products are reasonable. In case you don't need anything right this instance, you could still check out the accessories deal, as you just might find something you would like to have.