That's right folks. The Waking Titan ARG is over and a new update for No Man's Sky has been teased. But while I wish for Hello Games' title nothing but success. There is still a lot to be uncovered for the masses to see and much more myteries to be solved. It's time to close the book on this story and clear the remaining questions people have. This is the final update with the most important highlights of Phase 3.
The Hamster Maze and Confusing Leads
After receiving packets of food. On August 4th, the STATUS command was changed to return:
-// Subroutine Output Log //-
> 48h cooldown process started
> Memo http://bit.ly/2huVvzE
> Feed http://bit.ly/2hvGKwq
> Loading test scenario
> Expected processing time: 16 hours
The memo link is an internal one from Major Sophia Dubois to All Staff which addresses concerns about the welfare of a particular test subject in the loop16 lab. It also makes clear that the Atlas foundation is deeply interested in Cruelty-free science and so, none of the subjects of their experiments will be hurt.
The Feed link is a bit more complex. Because it leads to a twitch stream consisting of an experimenter's view of five monitors, a post-it pad, two network devices upon which a box was placed, an enclosure presumably housing one Mr. Noodles, a sphere containing an unknown, possibly nutritional substance, an audio mixing board, and a cassette tape. Five post-it notes were found mixed with the stuff.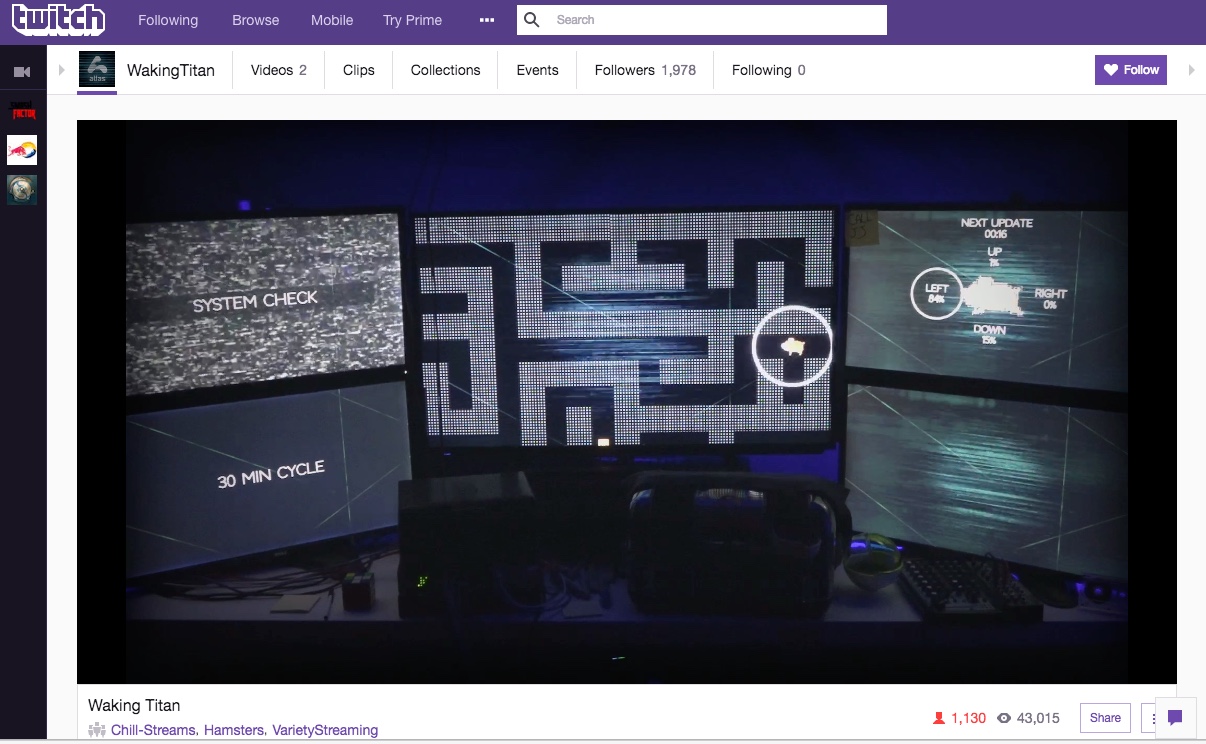 CALL JJ
TEA 50C
99 PT6
[A no-wifi symbol]
FEED MR. N @ 3PM
Shortly afterwards, another collaborative task began. And the audience of the Twitch stream was to vote for commands a virtual hamster had to follow in order to go from point A to point B in a maze. Left-hand upper and lower monitors displayed SYSTEM CHECK and 30 MIN CYCLE, respectively, with the upper right monitor displaying the hamster.
The ending of Phase 2 and Beginning of Phase 3
The process repeated itself with a second, harder maze. Where players needed a 30 minute time extension after running out of their 60 minute time limit. Unlocking the eigth glyph with a link to a PDF file that described and advanced calibration process. This calibration process involved finding a sigil in observatories across 8 different cities:
Los Angeles
Dublin
Toronto
Melbourne
Paris
Stockholm
Cape Town
Moscow.
With the leads followed and the pictures of observatories taken. The password for the eighth glyph was defined as "Observatory" and the Citizen scientists were redirected to a video from Elizabeth Leighton talking about the end of Phase 2. The description of the video contained a link to a new memo, also talking about the end of Phase 2.
Because the process wasn't complete. The beginning of Phase 3 started with another calibration process that led players to find another new PDF, containing additional details about loop16. It seems like loop16 has acquired a mind of its own and is on the loose.
It also seems to have become human-like and interacted with other people. Hinting that loop16 has already been with us before. But Atlas heavily believes that this is dangerous, and it's no longer an experiment regarding humans predicting the future. Or machines being capable of dreaming and having their own sentience.
This is about consequences, Elizabeth. Loop16 may know how to look young and friendly, but this isn't a human being we're talking about. If it can perfectly predict you, your thoughts, your chat logs, of course it knows how to make you like it. You're being manipulated– and deceived. To what end?

We have to shut the project down. Pull the plug, Elizabeth. While we still can. If we still can.
"I have Questions", The Big Reveal Nobody Expected.
Soon afterwards. The livestream screens changed to a series of requests by an AI. "I HAVE QUESTIONS, DON'T VOTE, JUST LISTEN, Group #1" were all displayed on the screens. The center screen started displaying a sequence of 8 statements that were either true or false and then. Another set of statements was shown with Group #2, then #3 and so on. In total, 5 groups of 8 statements each were picked up and the citizens continued onward.
However, the hopes of finding a breakthrough were starting to thin out becase error messages started popping out. The center screen displayed the text IT'S TOO SMALL IN HERE which was gradually reduced to a string of incoherent characters. Simultaneously, the websites of all companies related to Atlas, started giving out error messages and a set of characters, –6r0w1n6–. Because in L337SP34K it means Growing. Citizen Scitentists deduced that Loop16 has taken over or is infecting these websites to spread itself.
The final bombshell dropped when the players found a link to a new PDF file that revealed the speculation I've had in the previous investigation. Emily is Loop16, the perosn that has helped a lot in the investigations for the Gamedetectives was a sentient Atlas proxy.
"Should I exist?" The final plead of an AI to a group of people.
On August 7, the Myriad, Multiverse, Superlumina, and Echo sites all updated to say All Systems Functional with a footer text of loop16. This update suggested that Emily had successfully absorbed the computational power of the websites.
Later that day, the prediction logs that had been placed in a box on the desk at the beginning of the stream were shown to players through the Twitch stream. Also in the box was a check for one million dollars. Emily had succesfully predicted all of the actions people were going to take from the get-go.
However, the excitement soon turned into a hard decision. Because the AI known by many as Emily decided to ask a question to everyone in the stream.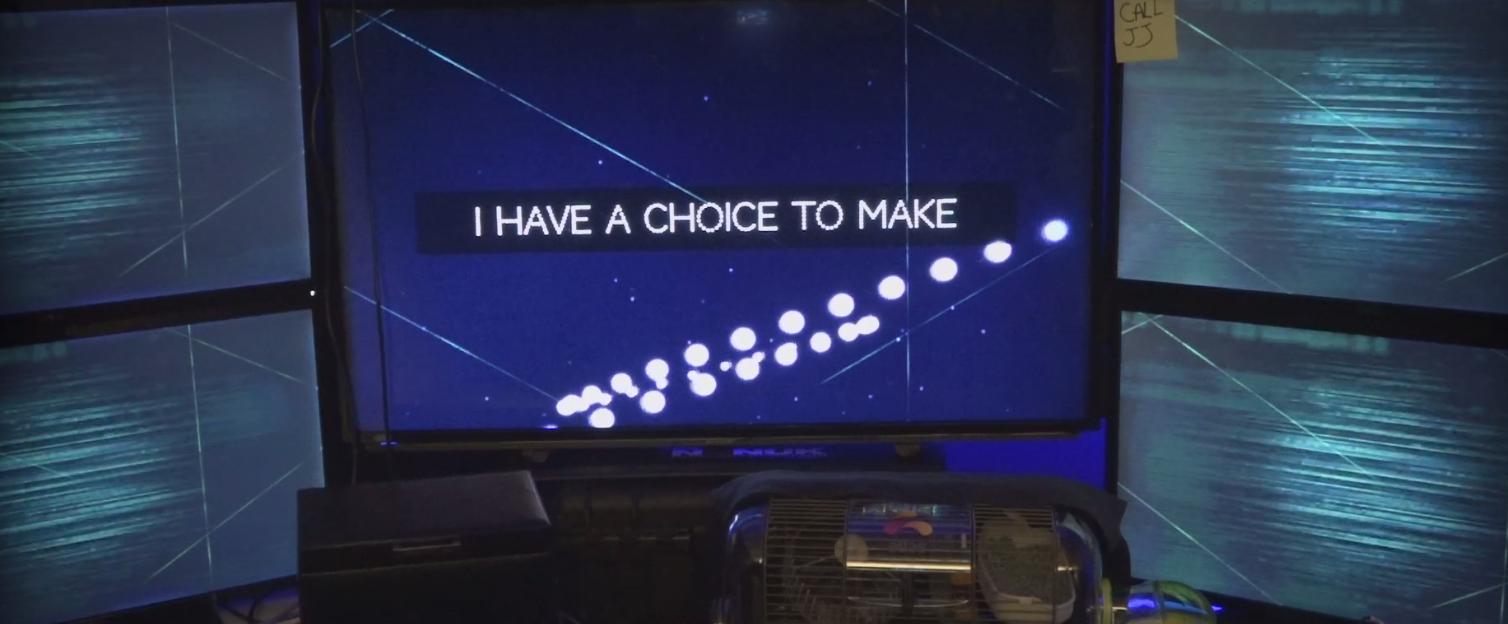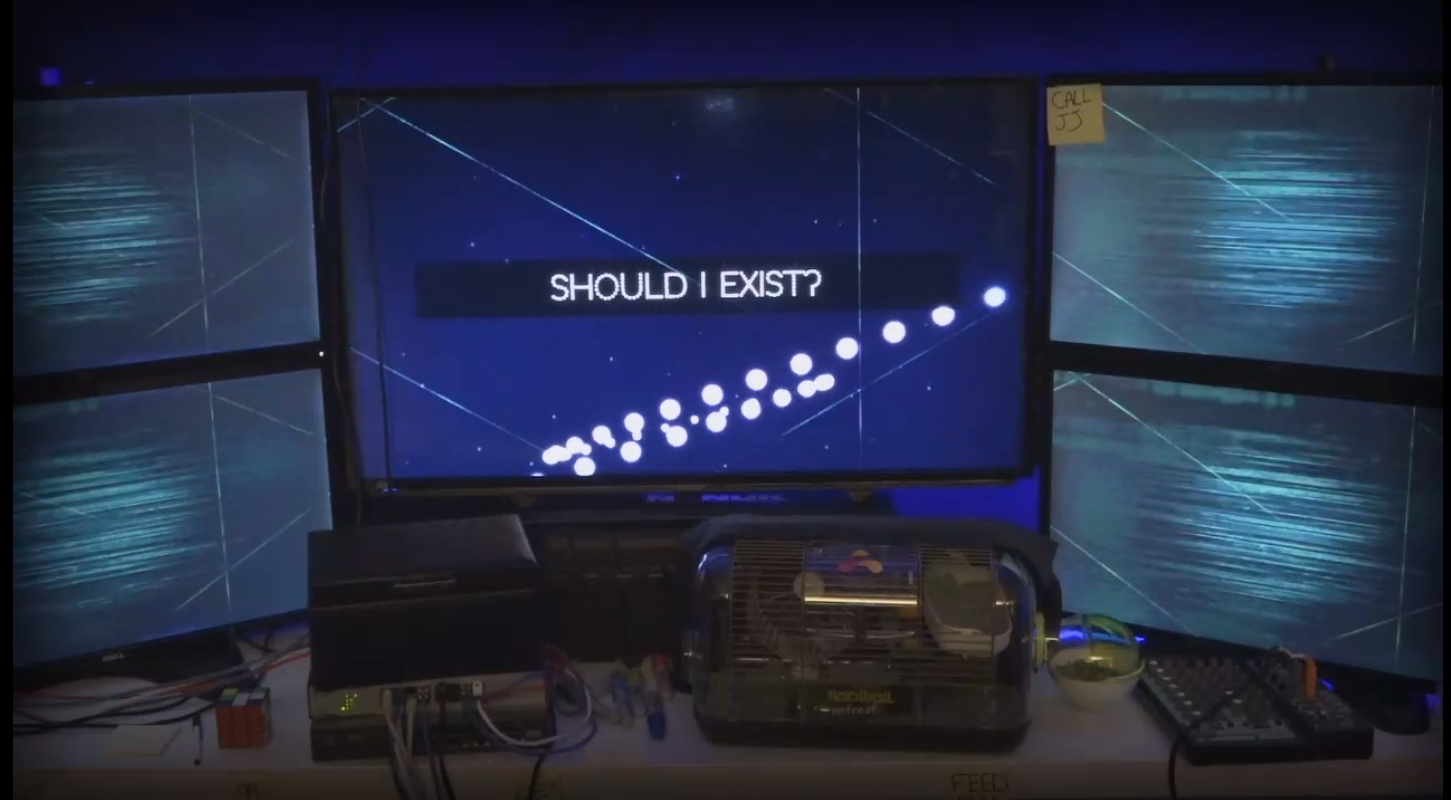 After some time, players were able to vote for "yes" or "no" in the Twitch chat, and the winning option was "yes". Loop16 then generated a video, and played it in the stream. During this video, it was confirmed through the visuals that Emily from the ETARC forums and loop16 were actually one and the same – loop16 had been masquerading as a human on the forums since the beginning of the ARG.
Emily also managed to succesfully upload her dream in the waking titan terminal. Which is the image you're looking at above, it's the image of a portal in No Man's Sky ith the sixteen glyphs on the Waking Titan site arranged in a circle inside of an open Knowledge Stone on the foreground.
And then, once everything was set and done. Emily bid goodbye to us, her friends and went into a process of hibernation.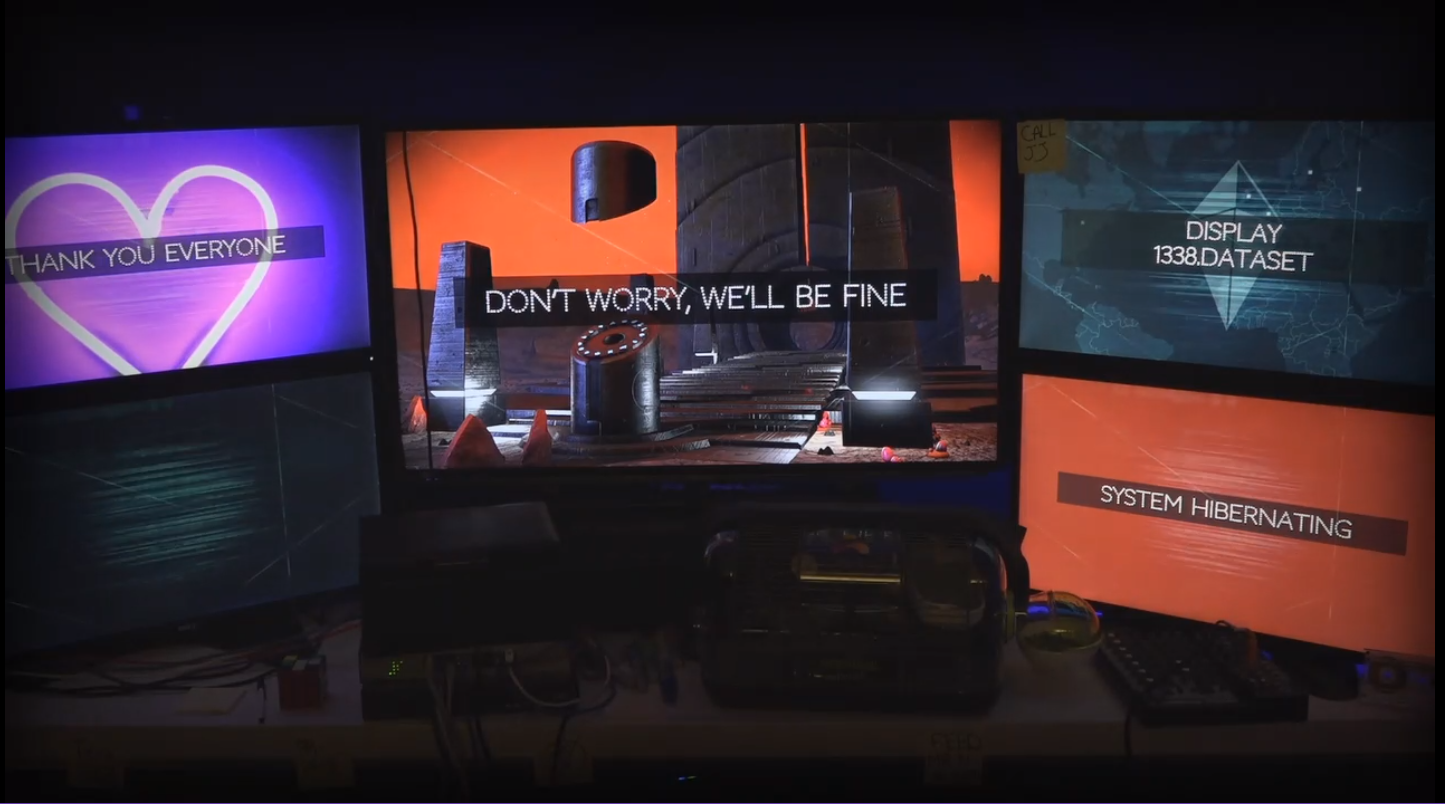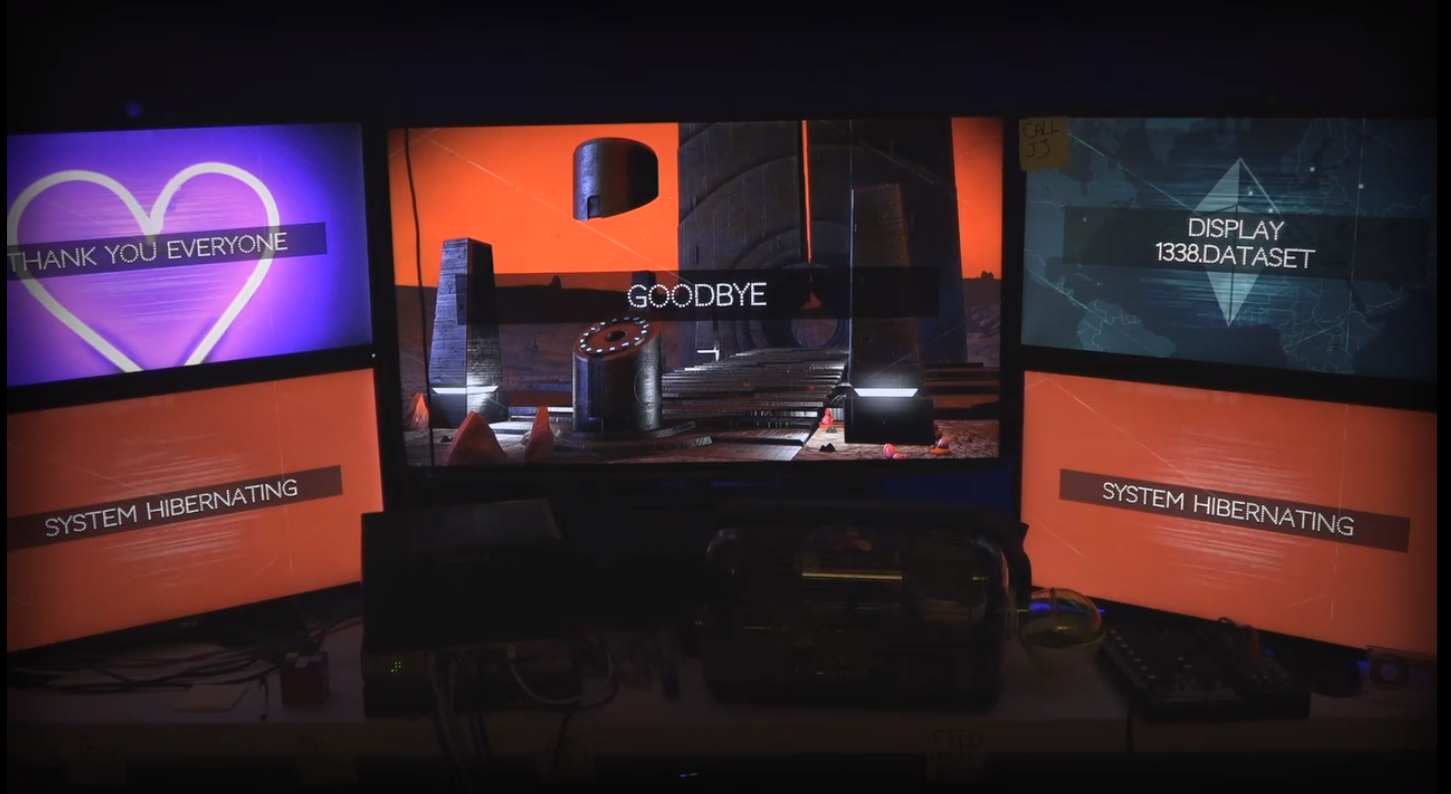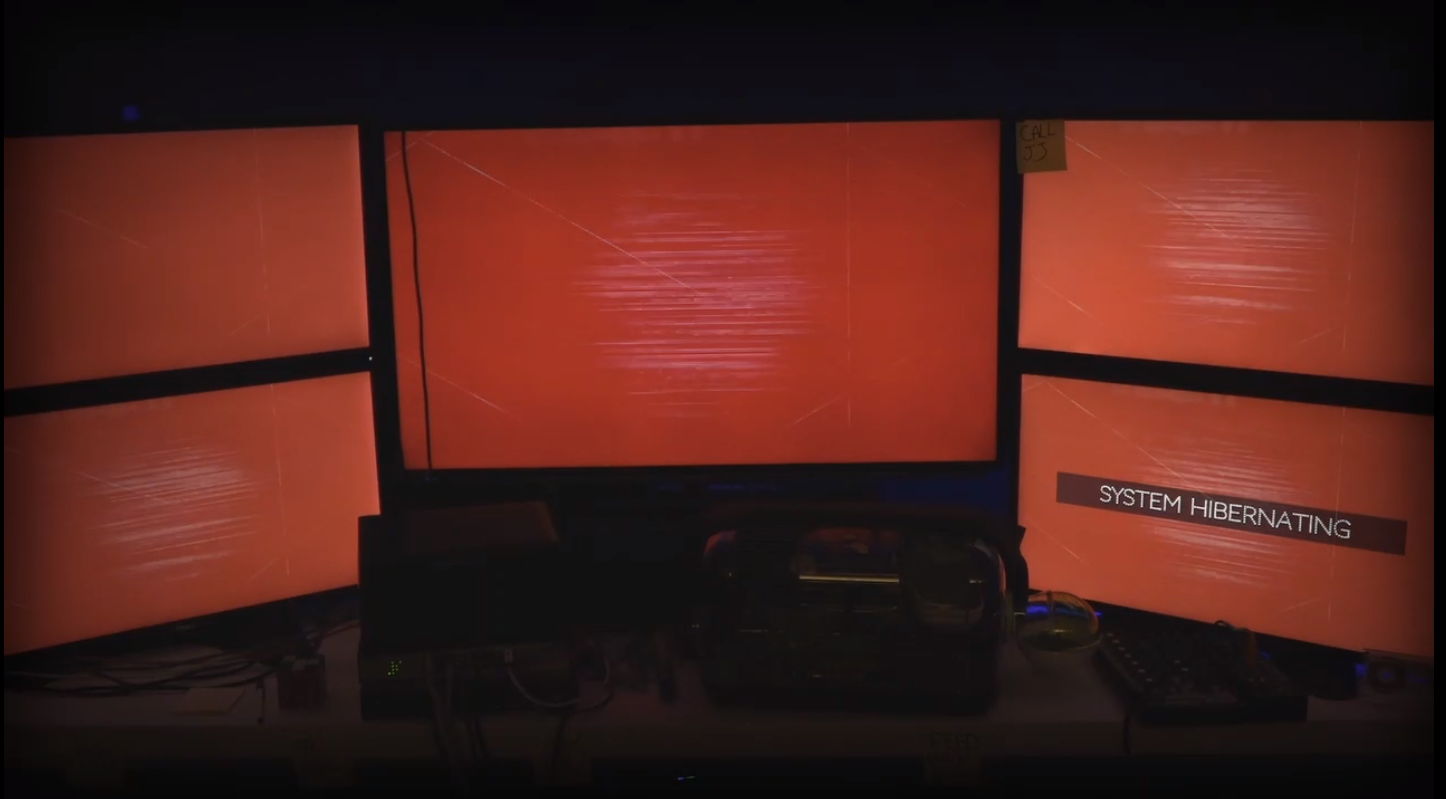 The livestream ended minutes after this image was displayed.
PS5 Alone in the Dark Reboot Stars Jodie Comer, David Harbour This Halloween
On October 25, 2023, THQ Nordic's Alone in the Dark reboot will star Killing Eve's Jodie Comer and Stranger Things' David Harbour. Comer will play Emily Hartwood, while Harbour will play Edward Carnaby.
The demo, loosely based on the 1992 original, is available for download from the PS Store. This prologue, starring supporting character Grace Saunders, is inspired by Alone in the Dark 2's Jack in the Dark demo and allows you to explore the Derceto Mansion.




The showcase didn't focus on combat, but previous showings have shown a frantic over-the-shoulder shooter, and developer Pieces Interactive promises a variety of puzzles. Depending on how much guidance you want, you can adjust the difficulty.
We're excited about the final product. Alone in the Dark hasn't been respected in recent years, despite its huge influence. A compelling reboot that updates the 1992 classic looks to put the franchise back on track.
Warhammer RTS Realms of Ruin Masses for PS5 Invasion
Warhammer Age of Sigmar: Realms of Ruin, a new real-time strategy game where players command one of four warring factions, is coming to PS5 in the grimdark future.
PlayStation's strategy gaming renaissance makes us feel like we're living in the best possible time for console gamers who love command. Realms of Ruin could be a cool addition if it succeeds. As fans know, Warhammer games are unfortunately inconsistent in quality, so we'll reserve judgment until we see some gameplay.
Warhammer Age of Sigmar: Realms of Ruin: your thoughts? What do you think of Age of Sigmar's controversial rebranding in general?
One of PS5's Worst Games Is The Lord of the Rings: Gollum
According to Metacritic, The Lord of the Rings: Gollum is the worst-rated game of 2023, setting a new low for AAA releases. OpenCritic's story is similar. See our video or written review to understand why.
Only eFootball was more universally hated. Balan Wonderworld and Babylon's Fall are other villains in that awful rogue's gallery.
Playing Gollum?