The success of the Battle Royale genre of games is great to see. It's incredible to see other developers try on the genre that PlayerUnknown's Battlegrounds kick started. It is an interesting market to tackle, and it seems like Tencent is aware of this.
Our favorite gaming industry analyst Daniel Ahmad found out about Tencent's new project. The Chinese telecommunications giant is going to make a new Battle Royale game.
So… er…. the countdown stopped for Tencent's battle royale game unveil……..

Now what??? pic.twitter.com/Lhhdqf6ITa

— Daniel Ahmad (@ZhugeEX) November 7, 2017
You guys aren't going to believe this.

It looks like Tencent are making a battle royale game.

Who saw that coming? pic.twitter.com/GUx7Z7edTA

— Daniel Ahmad (@ZhugeEX) November 7, 2017
Considering the fact that PlayerUnknown's Battlegrounds has been having issues to come to China because of legal problems. Tencent is wasting no time into creating a similar themed game to compete with PUBG before it gets to China.
The name of the next game that will come to China is Glorious Mission. Which is going to be a Battle Royale game like Fortnite's Battle Royale mode. There are some business implications behind this decision, of course. But it's interesting to see this company doing a project like this.
Tencent are the fourth-largest internet company in the world (behind Facebook, Google, and Amazon), and own a stake in some of the biggest games in the world, including League of Legends and Clash of Clans.
From the looks of the screenshot right below, the game is going to be another mobile game. In other words, it might have the same reception as that game that looked a lot like Overwatch.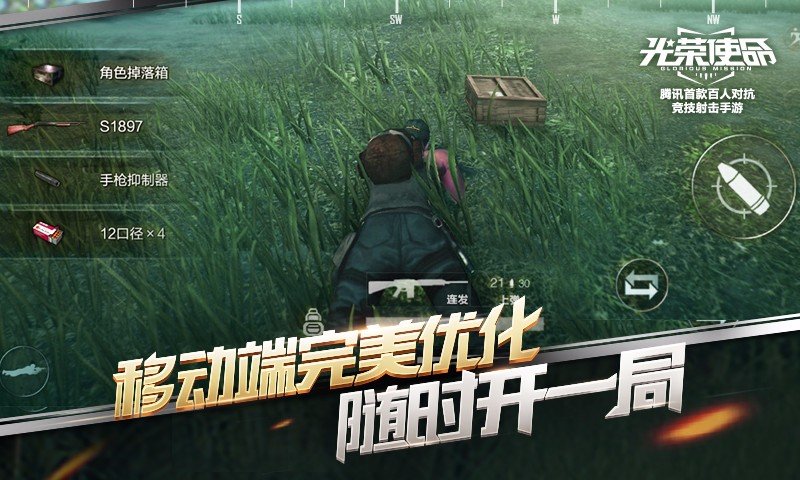 I wonder how Bluehole will react to this sort of news. They weren't too friendly towards Epic Games for trying to tackle a market that isn't exclusive to them. But maybe things will turn out to be better as soon as we see Tencent's new game.
The gaming industry has quite a few surprises for those who look for them, that's for sure. And a mobile Battle Royale game might just do the trick for mobile gamers.