The Batmobile is one of the most emblematic cars in the world of comic books. However, being able to score goals with it in Rocket League is one of the greatest achievements of all time. Do you not have enough with that? Then get ready for the latest content additions from Psyonix. Which is going to be centered around the Caped Crusader, Batman.
November 14 will be seeing the release of a new update that will include a new goal explosion inspired by Batman. To acquire this, you need to be the owner of the Batman Vs. Superman Batmobile DLC. Since it won't be compatible with any other vehicle.
This is done in celebration of the upcoming release of the Justice League movie. Which is going to be shown in theaters on November 17. November 14 also marks the day Rocket League will be launching its port for Nintendo's popular hybrid console, the Switch.
The visual effect is shown off through a simple GIF file submitted by Psyonix in a Steam Blog Post. Which shows the Batman logo appearing every time you score a goal with the Batmobile.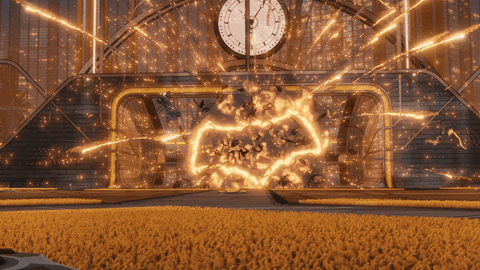 "Now that Goal Explosions can be customized in a way that wasn't possible when the DLC first released, it only made sense that we revisit the highly-popular Batmobile and give it the highly-requested Goal Explosion as soon as we could!" Mentioned Psyonix in the blog post. "The timing of the Justice League movie just made it that much cooler!"

This explosion effect didn't come out of the blue like that. In fact, some Rocket League players might remember that this was an effect seen during the teaser of the Batmobile.

Now that you've seen the explosion come to life, it will be awesome to see the Batman logo when you score a goal. Once Rocket League sees new blood in the form of Nintendo Switch players, this only drives hype even further.

<!-comments-button-->