Early access games can be a bit of a risky proposition. Early Access games are games that you purchase before they are completed, in return, you get access to the work in progress product. This gives developers access to more funds so small studios can produce bigger games and it gives gamers the chance to give the developers feedback about the game, making it better.
Sounds great right? Developers thought so and apparently so did gamers. The concept has exploded in recent years. This has lead to some incredible games but it has also lead to some pretty abysmal ones and some studios have been accused of cash grabbing the past.
So, how do you separate the good from the bad? Well to give you a hand, we've listed our top five early access games. This is based on the state of the game as it currently is, not what it is going to be.
Unknown World's Subnautica is set on a simple premise. What would happen if your spaceship, the Aurora, crash landed into an alien ocean. Leaving you stranded, light-years from help, trapped on an alien world teeming with life. Subnautica is an open world survival game with a big twist, there's (almost) no land.
You will spend the game delving the depths of your strange new home. Interacting with the local fauna, attempting to solve crises as they arrive and more often than not, running for your life. The game is already huge and there is tonnes to explore. Subnautica is not a game about killing everything around it, it is about carving your niche in this strange alien world and exploring it's mysteries. you're a scientist, not a soldier. The game is regularly updated with huge content releases and it is really worth supporting in its current form.
If you own a VR headset subnautica is also a great choice as it supports a number of headsets.
Subnautica is available for Mac, Windows and XboX ONE for $19.99 and the full release is slated to be in September 2017.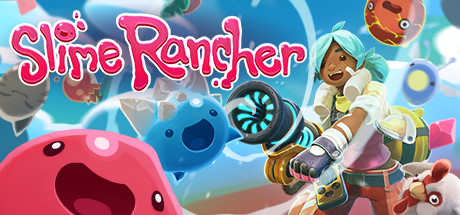 Monomi Parks' Slime Rancher is about getting away from it all, the simple life. Just you, the range and hordes of round slimey balls endless bouncing around. The game puts you in the shoes of Beatrix LeBeau, who set out from Earth to undertake the noble profession of slime ranching.
The game is a combination of exploration, farming and managing the quirks of your adorable little balls of slime. You catch your slimes using the vac-pack and then stuff them into small enclosures (they're fine with it, trust me) where you throw food at them and collect the "Plorts" they produce. You then sell those so that you can buy more equipment to get more slimes to get more plorts to get… Well you get the gist.
The game has regular updates and there is already plenty to explore, so there's nothing stopping you from exploring the far range right now.
Slime Rancher is super unique and is available for Linux, Mac, Windows and Xbox ONE for $19.99
Everspace is a roguelike with a twist. Have you ever dreamed of swooping through space, dodging laser-fire, taking out huge enemy installations and then suddenly being blown apart and getting the chance to start all over? Well, that's pretty much Everspace in a nut shell.
Everspace ditches the trading focus in favor of pure dog-fights and does all the better for it. You accrue credits while you play that you can then spend when you die, making you better prepared for the challenges you'll face next time. This formula works really well and helps to keep every encounters tense.
On top of that Everspace has some truly stunning visuals for you to gawk at. At least until some upstart space bandit spoils the view by raking you with laser fire. It has really earned its place as one of our top five early access games.
Everspace runs on Mac and Windows and there is a Linux port in the works, you can pick it up direct from their store for $29.99.

Blackwake, developed by Blackwake, is a team based multiplayer game. The closest analogy I can think of is Guns of Icarus. Set in the age of sales, you can your fellows must keep your ship afloat and attempt to sink enemy ships before the sink you. The game consists of cooperation between individuals on a crew level and captains on ship level.
Crews vote on their leader and the Captain rating feature helps to weed out those without the skills to lead you to victory. The game currently consists of various types of death match and "capture the booty" which is like capture the flag. Except with booty. Whether you sink or swim depends entirely on how well you work together as a crew.
Blakewake is for Windows and Mac and you can pick it up for $19.99.

Ludeon Studio's Rimworld is a game that I simply cannot praise highly enough. Three survivors are hurled from space, each with their own quirks, flaws and skills. You must manage them in order to help them survive in their new world and if they are really lucky, one day escape.
You will spend your time desperately  trying to fight off the challenges thrown at you by an increasingly sadistic storytelling AI. Your plucky colonists will have to overcome raiders, angry tribes, starvation, the elements and disease. Sometimes all at once.
At its core Rimworld is a management sim with strong storytelling elements, each foray into the firefly-esque universe is the beginning of a new tale, one that will probably end in tragedy. And fire. There is usually a lot of fire.
Rimworld is really one of the best early access games to pick up in 2017.
It runs on Mac, Linux and windows and you can pick it up now for $30.00
These are our top five early access games worthy of your support. There are plenty of others out there. Do you have any you'd recommend? Let us know in the comments!