The Wall Breaker – Competitive Pokémon Guide
The Wall Breaker exists to clear the way for your sweepers. There are a few different schools of thought in regards to wall breakers, as often they aren't actually needed. Your physical sweeper can take out their special wall, and your special sweeper can take out their physical wall. Using your sweepers to cover each other is a valid strategy, however you run the risk of your sweepers taking unnecessary damage or status ailments that could potentially ruin your momentum in the game and cost you the match.
This is why I recommend a mixed sweeper to take up one slot and act as a counter to both of your opponents walls. Of course depending on what walls your opponent actually uses your mixed wall breaker could be more or less useful as a counter, however abilities exist for a reason.
A good mixed attacker such as Mega Charizard or Mega-Metagross who have speed, reliable bulk, attacking power and the ability tough claws can do a lot of damage physically and have some good special attacks to handle both types of wall. They do both make fantastic wall breakers, as does Mega Charizard Y who simply hits so hard with special attacks that even special walls aren't able to stand up to its power.
The downside of using a mixed wall breaker is that you usually have to prioritise one stat over the other meaning that the wall breaker is always going to be more efficient and disposing of one wall than the other.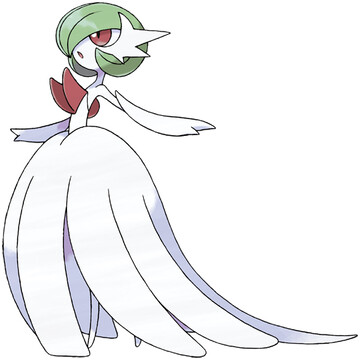 That's why Pokémon like Gardevoir are so useful, especially now with its new fairy typing and mega evolution, Gardevoir not only does amazing damage with hyper voice (which is retyped, boosted in power and gains a same type attack boost thanks to it's ability Pixilate) but also has access to psyshock, a fantastic special move that calculates damage using your opponent's defence stat rather than their special defence, making it a physically damaging special attack.
Personally I would recommend any of these Pokémon as a wall breaker but there are plenty more that work well. It's just a matter of finding which one works best with your team.
However despite how well built your team is, Pokémon will faint in battle. That's why it's important to make your opponent pay for it. Join me next time.
Larian Reveals Baldur's Gate 3's Mildest Multiclass Builds
Since the excellent Baldur's Gate 3 has been out in the wild for a while, interesting data can be gleaned, such as how players choose to play an innovative new RPG from home. Stats from developer Larian Studios and posted on the PlayStation Blog show that most people want to play as a stealthy archer like in Skyrim when given nearly limitless options.
According to a fascinating graph, Rogue/Ranger is the most popular multiclass build, with over 175,000 players using it to snipe unsuspecting enemies from range. The next two builds reveal similarly. 150,000 played Barbarian/Fighter because they loved pummeling things, and 109,00 played Barbarian/Paladin, which lets players talk to their victims before beatings.
More sense emerges as you descend. If the Paladin/Warlock/Sorcerer/Bard has high Charisma, any combination can be interesting. Charisma helps these classes cast spells and abilities and interact with NPCs outside of combat.
Playing a single class through Baldur's Gate 3 feels great, which is what most players do. A pure Fighter or Wizard becomes so powerful by game's end that we don't blame you for not mixing things up!
Play as a Tiefling Oathbreaker Paladin, Dark Urge Origin (which you must resist), or Bard for real moral dilemmas. You could also play pseudo-Aragorn again.
Techland Shows Durable Dying Light 2 Content Roadmap
Techland is continuing to release Dying Light 2 content as part of its long-term support. This is surprising since the meaty Good Night, Good Luck update was released a few months ago. It's nice to know what's coming, but no timeline was given.
IGN-exclusive roadmap trailers reveal more co-op missions, board quests, a tower raid, and replayable GRE anomalies. Executions and finishers may be added to the April Gut Feeling update, which overhauled melee mechanics. Graphical options, weapon repair, gear, and mod dismantling are always welcome.
Knives, polearms, and more enemy variants are coming, including a Nightmare difficulty. Changes to NG+ include firearms. Players can finally dress to their hearts' content with new cosmetic options.
Has Techland's Dying Light 2 support lured you back? Would you rather focus on something new?
Epic to Globalize V-Buck Price Hike
Epic Games expanded the Fortnite V-Buck "pricing alignment" after laying off almost 900 employees, citing "inflation and currency fluctuations". Fortnite's premium currency will rise in international markets, including the largest.
Epic Games will raise the price of V-Bucks and real money content packs in the Czech Republic, Denmark, Eurozone countries, Hungary, Japan, Norway, Poland, Romania, Sweden, Turkey, and the US (including all US Dollar storefronts) on October 27.
Raising the price of this fictitious currency was successful when the company trialed it in the UK, Canada, and Mexico, so it was decided to announce it worldwide now. These USD increases range from $1 (1000 V-Bucks, previous $7.99) to $10 (13,500 V-Bucks, previous $79.99).
How do you view Epic's timing and pricing increase?