So, a ransomware attack has recently spread out across the internet. However, the demands that it asks for are far from the usual demands of money or such. We have covered attacks of this kind multiple times before, like the WannaCry ransomware that spread out. This takes the cake as one of the most unprecedented attacks to ever be seen.
The ransomware doesn't ask for any particular kind of money. In fact, it doesn't ask for money at all. Instead it asks users to submit their nude pictures, and in return, they might get their files back. I'm not even kidding.
Now dubbed nRansomware, the ransomware was identified by a security team denominated as MalwareHunter. They shared the screenshot of the ransom note asking users for their nude pictures. The note also displayed a brief message explaining how a victim can send their pictures to the creator.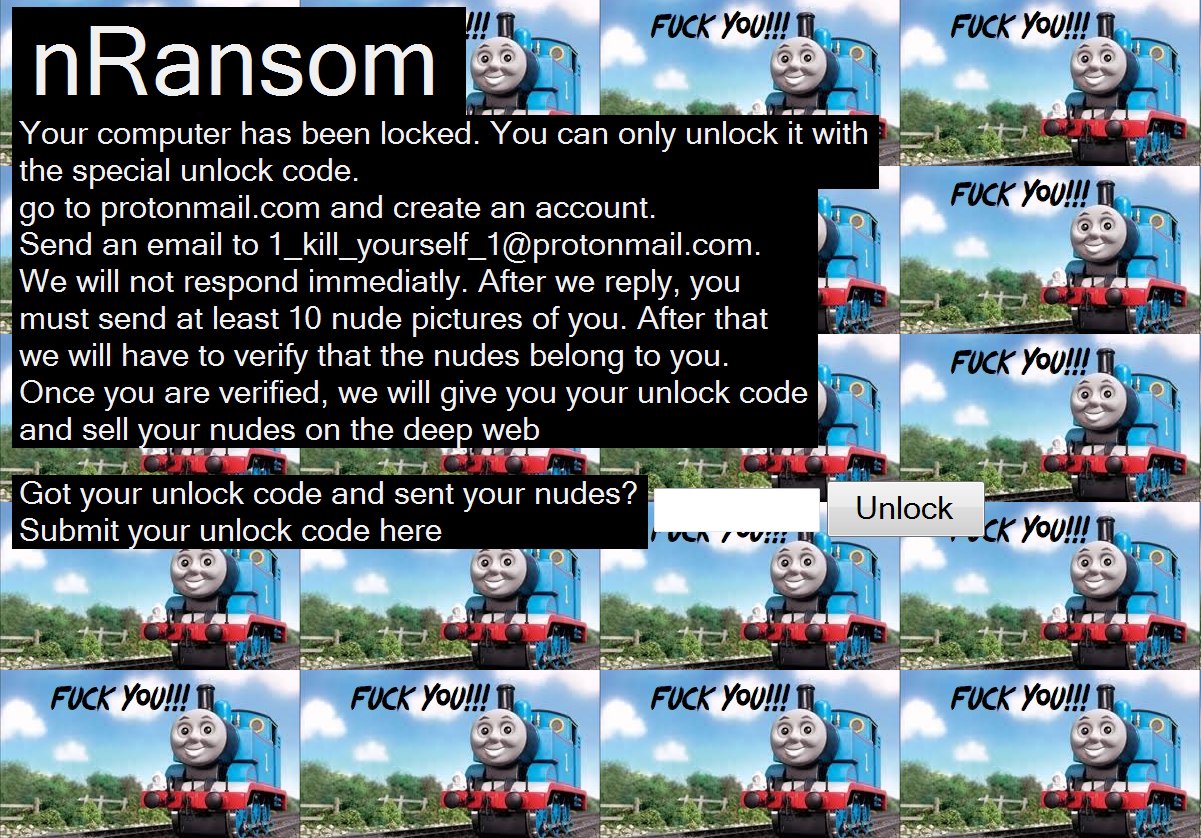 So, how does this work? Well, after striking the user it displays the following message: "Your computer has been locked. You can only unlock it with the special unlock code." The way to get the code is to "Go to Protonmail.com and create an account. Send an email to 1_kill_yourself_1@protonmail.com. We will not respond immediately. After we reply, you must send at least 10 nude pictures of you."
After the user is done, it needs to be verified for authenticity. And after all of it is done, the code will be provided and the pictures will be sold to the Deep Web. Well, that's according to the ransomware, which seems to be most of a joke. This is helped by the fact that Kaspersky shows the virus to be a Trojan that locks the screen and does nothing else. The virus can be contracted easily though, via Spam mail, freeware bundles and porn websites. So be mindful of what you do on the internet.