In case some people have yet to notice, one of my biggest journalistic inspirations is Nick Nocturne. I always said that creativity must be praised, no matter where it comes from. And Nick is one of the biggest influencers in that desire. As of late, he has been asked the same question "How do I make a web series?". This is a good subject to talk about considering there are many web series on Youtube. Night Mind has shown us the importance of constructive discussion before. Can he teach us how to make a successful web series?
The beginning of the Lesson: Get your pencils out
Now, Nick decided to take his time on this one. However, even while he knew how long the production of videos would take, he showed dedication towards this passion project. And it's obvious from the Starting Point video that he's excited to teach us How To Make A Web series (HTMAW).
It's been two years since Nick went in this crusade of watching ARG after ARG, web series after web series. Creativity and passion projects that show how a person doing an art project gives the writers of current horror films a run for their money. And I'm sure there are many people who want to jump on the bandwagon. I'll be honest, I also tried to make my own Web series at some point. But due to time constraints and very low budget, I haven't been able to see it through.
That didn't stop people like Troy Wagner though. A person who had just a camera, a computer and the images posted in a humor forum. And then, he became the reason why the Slenderman became so popular. Popular enough to guarantee a movie made by Hollywood (Which, is abysmally bad, even Nick agrees) and tons of derivative projects alongside the sequel; ECKVA Network.
The main problem; Popularity
At the Starting point video which you can watch below. Nick decides to talk about how open the world of Youtube is. And how platforms like Netflix and Hulu thrive from the creativity of their original series. Fact is, not so many people use Youtube for their creative output or -in the case of the audience- know about the Youtube Web series.
Sure, the ARG Petscop may have been popularized by places like Game Theory. But if you ask someone about series like ECKVA. The majority of the general audience won't really know what an ECKVA is. And this is what I think is a problem that should be addressed more frequently in the world of journalism. Creativity must be rewarded; the effort people make should come back no matter what. An artist doesn't eat his paintings after all.
The guide HTMAW Offers is just that. A guidance, something that you need to think of but not make your bible. These are supposed to be taken as tips because, while people might think Nick holds the answers. He really doesn't, and even he admits it. This is just his reasoning, perspective, and understanding.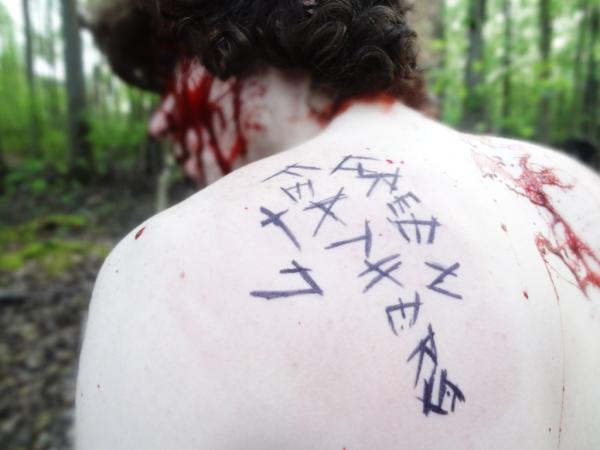 What can be expected of HTMAW?
I can't really say much about the contents of HTMAW that are going to be taught to you, the creator. Because Nick also needs as many views as possible! But what I can tell you is what you can accomplish with the guide Nick is giving you. The class is divided into multiple sections or "Colored paths" if you wish to call them that.
The Red and Blue paths are for creators that have an idea and characters. Those who wish to create a project like an ARG will go for the Blue Path, represented by a heart. People looking to create a piece that isn't interactive but still thought-provoking have to take the Red Path, represented by a brain.
Those who look to create something inspired by another property or creative effort (A creepypasta, another web series, television properties, etc.) They will have to go for the Yellow path, represented by an eye. And finally, those who want to do an ARG or web series but don't have any idea of anything at all. Don't worry, you can start your course by going to the Green Path, represented by lungs.
Let's get Creative, Open your Night Mind
I wish to see the projects these future creators have to show. Maybe promote them through GeekReply or other outlets I end up working for. Because creativity will always be a must, whether it being in the form of music, video or pictures. So grab your pencils and let the class begin.
On a final note. I think this is something that neither I nor Nick nor anyone else can stress enough. Do not, I repeat. DO NOT contact anyone as your in-game character to promote your web series. It breaks immersion and only makes the creator seem like they are doing this for the sake of validation. However, if creativity is something you want to show, regardless of whether or not you created it. You can show it pretending you found something cool and want to share it with the community.