Sometimes in order to be noticed by movie producers, all you need to is say something about one of their movies… and be Hideo friggin' Kojima.
A few days ago, Hideo Kojima tweeted his movie recommendations for the month of April. These movies included Kong: Skull Island, Hardcore Henry, The Lego Batman Movie, and one movie I cannot identify because I can't read Japanese. But before Kojima posted that tweet, he sent out a short review of The Lego Batman Movie:
1/2
Saw my 2nd time THE LEGO BATMAN MOVIE in JPN dubbed. it's almost 80th anniversary of BATMAN. pic.twitter.com/0xxOCJ4Hmp

— HIDEO_KOJIMA (@HIDEO_KOJIMA_EN) April 2, 2017
2/2
It depicts deeply on his aloofness & his birth trauma. Only LEGO movie could have done for showing BATMAN's real nature. Masterpiece! pic.twitter.com/6oZes2pV3e

— HIDEO_KOJIMA (@HIDEO_KOJIMA_EN) April 2, 2017
Iffy grammar aside, given Batman's actions and personality in the movie, I completely agree with Kojima's analysis. Apparently, so did WB Pictures, as few hours later, Kojima posted another tweet:
Wrote a comment on @LEGOBatmanMovie. @wbpictures has made me new 'LEGO HIDEO'. It's the movie fans of LEGO, BATMAN, DC, everyone can enjoy! pic.twitter.com/dCppRoy0tv

— HIDEO_KOJIMA (@HIDEO_KOJIMA_EN) April 3, 2017
WB Pictures was so happy with Kojima's recommendation (and I can assure readers the movie is definitely worth seeing) that the company created a CG mockup of a Hideo Kojima Lego figure, or as I call it, Hideo Lego-jima.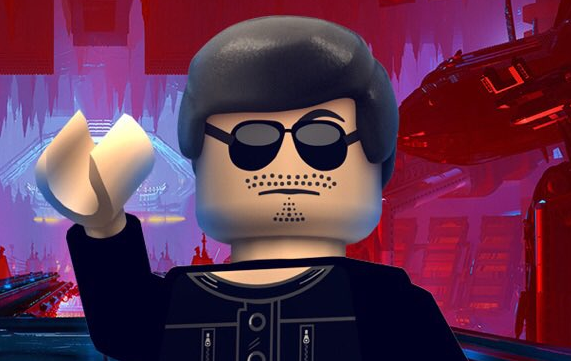 As you can see, the CG figure captures Kojima's likeness rather well.
Please Lego, for the love of your blocky, yellow-skinned, cylinder-headed, claw-handed god, make Hideo Lego-jima an actual figure. Not just for my sake, but for everyone's sake; Hideo Lego-jima is the Lego figure the world both needs and deserves. Or at the very least, let Hideo Lego-jima cameo in The Lego Batman Movie 2.