This is a surprise announcement for those who haven't been following the latest Assassin's Creed Origins rumors. Ubisoft has come out of the woodworks and their collaboration with Square Enix shows another incredible fruit, with rewards that are simply out of this world.
Now, this will throw the "History Accuracy" of the game's fake user reviews out of whack. A sidequest by the name of "A Gift from the Gods" is now available for any and all players who have reached Level 23 in Assassin's Creed: Origins. The mission is available at the Southwest Region of Memphis.
Spoiler Warning, proceed at your own risk.
The quest is going to be a short and sweet one with a single puzzle. The greatest highlight of the entire quest is the appearance of Ardyn Izunia from Final Fantasy XV. He is the main provider of the sweet weapons you're going to get from the quest.
The rewards are a legendary shield, sword and mount. The Sword is the Ultima Blade and it's labeled as a Legendary Weapon. It has 333/s damage 78 Quality along with the perks of increased Critical Hit Rate and Adrenaline Regeneration.
The shield you're getting is called Ziedrich, it's a Legendary Shield that adds 744 HP and has a 77 Quality level. It also offers increased Ranged Resistance and Damage Absorption Rate, not only that but it also inflicts Bleeding on block, which is a nice perk.
Finally, the best part of the collaboration rewards is the Mount you're getting. It's called "Kweh" and it's a camel that resembles a Chocobo. You can't make this up even if you try.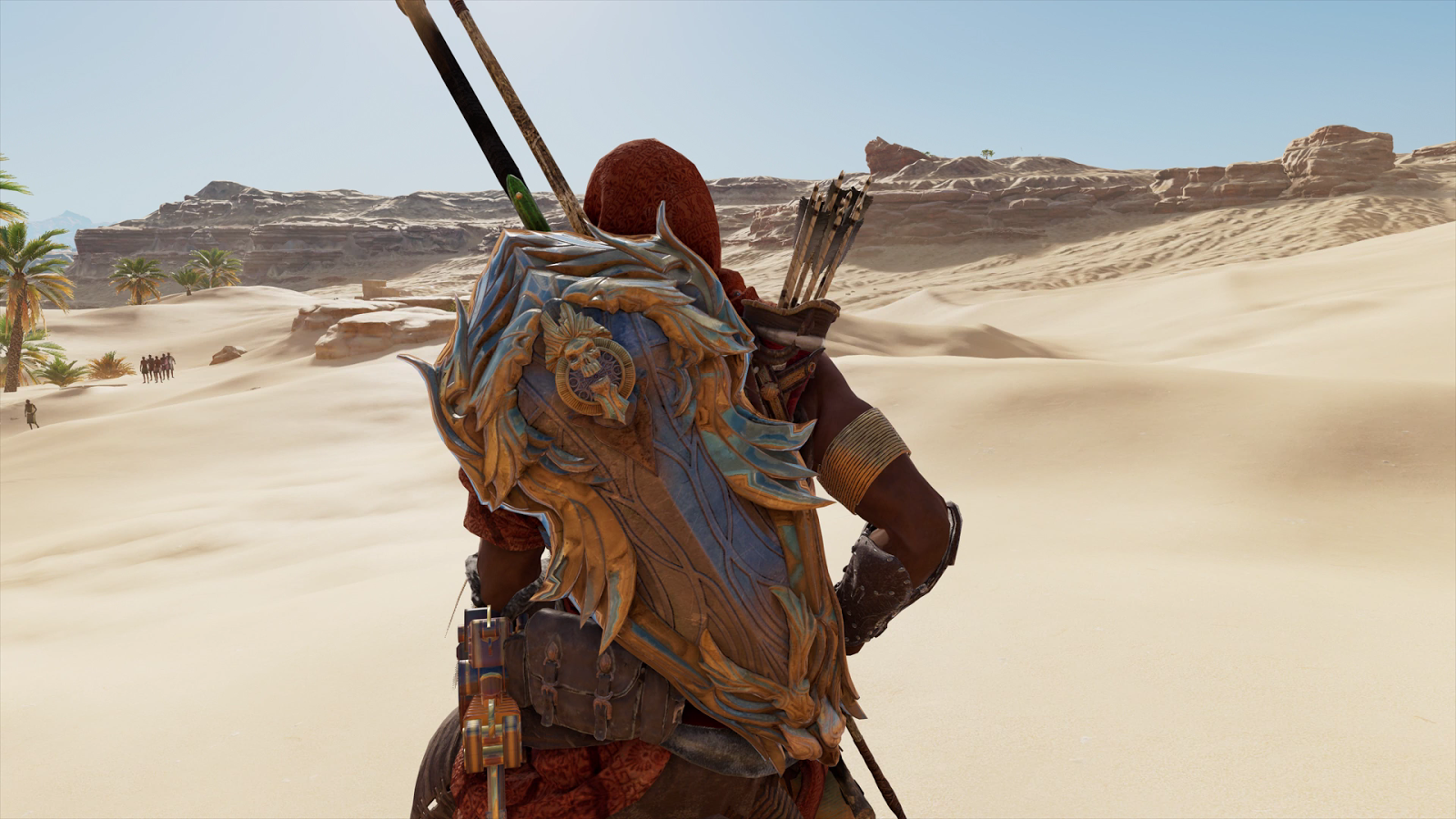 The main problem I have with the Chocobo camel is that it's a quadrupedal animal instead of a bipedal, that isn't really appealing when you look at the model running around. But hey, Assasin's Creed fans will enjoy a piece of Final Fantasy XV just fine regardless.