143 Million, that's the number that summarizes the big Data Leak from Equifax. The most trusted Credit checker has recently screwed up big time and users are looking into the law for a compensation. That's right guys, in a move that surprised absolutely no-one. the class action lawsuits are beginning to trickle in. With the highest sitting at "as much as $70 billion in damages nationally," according to Bloomberg.
Problem is, there is a thing called Terms of Service. And that's basically what has been affecting millions of people who are looking for justice. Mostly because the security program used by EQUIFAX (TrustedID) maintain "a waiver of the ability to bring or participate in a class action, class arbitration, or other representative action".
In other words, just for checking in if you were a part of the massive hack. You couldn't be part of a class action lawsuit. People have since flocked to TrustedID to check their status instead mostly as a failsafe. However, not even TrustedID is reliable since the results it sends are quite vague.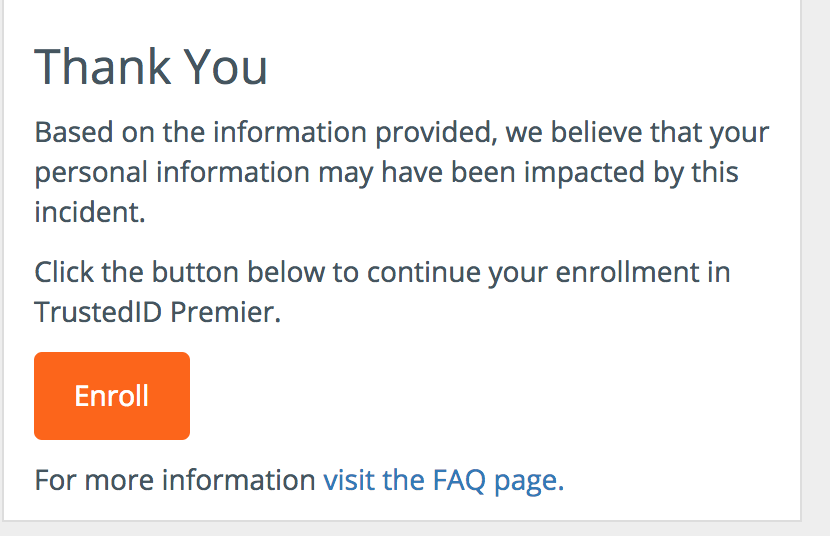 "You can sue us, but you shouldn't" – EQUIFAX
EQUIFAX decided to clear out some rumors through Yahoo Finance that TrustedID's arbitration clause doesn't apply to "the cybersecurity incident." Problem is, this is something they said through a press statement, not something they downright signed up for in a contract. Which can be held for scrutiny.

However, like always. There's a silver lining to all of this, and that's the fact that the arbitration clause can't be forced upon. According to Joseph Sauder, partner at McCune Wright Arevalo, LLP told Motherboard the following:

"First, you are not agreeing to a product (which is what the arbitration agreement covers) yet, as you have to return to the website after a few days to enroll. Second, at this stage you do not need to affirmatively check a box that states you agree to any terms or conditions, which is a big help for us to argue later on that there was no agreement (i.e. contract) to arbitrate that was accepted by the consumer."

His law firm has now opened sign-ups for their services in the case you are one of the affected parties. All you have to do is fill a form with your data and join the class action lawsuit. The greatest weapon that can be used against EQUIFAX is the fact that the Consumer Financial Protection Bureau determined that financial companies cannot use arbitration clauses to strike down class action lawsuits.

It will be a matter of time to see the results of the class action lawsuits. I talked to a few friends of mine who are also lawyers to confirm the information. So far, it seems like these claims hold substance. Now it's all a game of "Wait and see what happens", while people begin to act against EQUIFAX for their incompetence.

<!-comments-button-->