Dungeons and Dragons is the height of geek culture: getting together with like-minded individuals, hanging out for hours on end with nothing but junk food and soda for sustenance, and using your imagination to pretend to be someone you're not while going on adventures in fantastic lands. From personal experience, it's great. I've only played for a few months, but I've enjoyed every moment. Dungeons and Dragons, and by extent other tabletop role playing games, is an excellent way to spend an evening with friends. Lately, the game has gone mainstream, thanks in no small part to people like Vin Diesel, Wil Wheaton, and Felicia Day, yet some people still get cold feet about the game. So, I'm here to help people who are just starting out and/or considering starting. I am by no means an expert on the game, but at least I can help you ease into it.
Tip 1: If you're confused about something, ask a question.
Dungeons and Dragons can be downright confusing at times, so do not expect do understand how everything works when you're just starting out. Most of the information you need is located in the player's handbook, but the book has too many pages to sift through. You might have a question about a certain mechanic, and the answer is buried in a paragraph on one specific page. Alternatively, the book's answers can be vague or unclear, and sometimes the book doesn't even answer a question, so don't be afraid to ask for help. You can ask fellow players how to calculate certain stats, if you're allowed to perform certain actions, or anything else that comes to mind. Dungeon and Dragons players tend to welcome questions, so don't feel embarrassed if you need to ask for help. Everyone else has done it.
Tip 2: Don't be afraid to borrow a handbook.  Or five.
What do college course textbooks and Dungeon and Dragons handbooks have in common? There are too many of them; you need a specific edition, and they are obscenely expensive. Dungeons and Dragons has been around since 1974 and has undergone numerous revisions that changed rules and mechanics. Depending on the dungeon master (aka. the DM, also known as the guy or girl who is in charge of the game and determines if your character lives or dies), you will need to use one of several player's handbooks and/or countless supplemental material books, and I guarantee you do not have the money to buy all of them. In fact, the current player's handbook will cost a whopping $50 plus tax. When you start playing, ask another player (or the store owner if you meet in a comic/hobby shop) if you can borrow a handbook. These books are a huge investment, so make sure you want to continue playing before buying a handbook.
Tip 3: Do your research.
Before you create your first (or any) Dungeons and Dragons character, you should research all of your options. Ideally, you should have a good idea of the effects of various spells and abilities and which classes can use them. I cannot stress enough how important research is, as spells and abilities that might seem similar have subtle differences. Furthermore, look into various class skills and specialties to understand all the nuances between different classes. Also, don't forget to research feats; depending on your playstyle, you might want your character to learn how to, say, properly grapple monsters instead of improving its stats. You never know what you might find, so take a weekend to research and don't forget to look information up on the Internet.
Tip 4: Think outside the box, get creative, and embrace your role.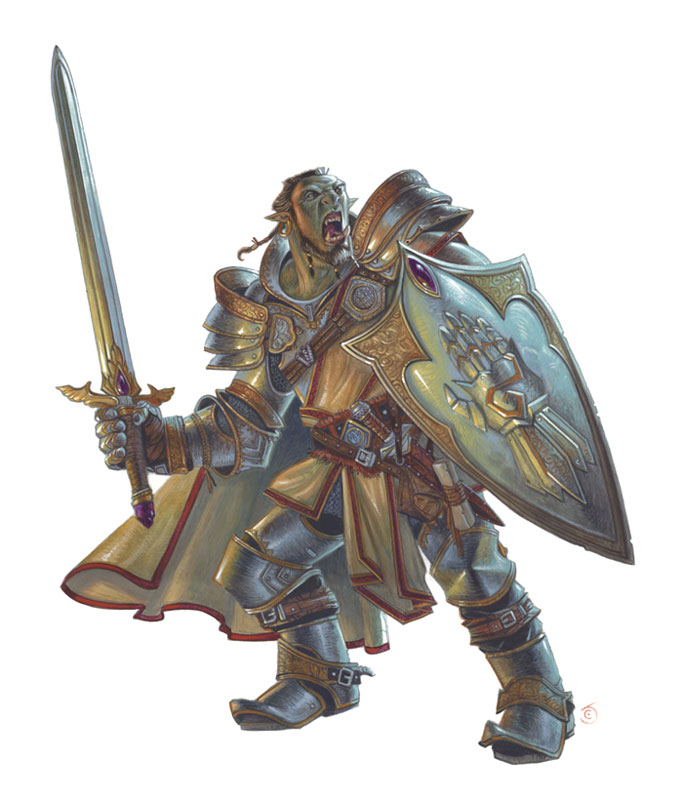 After you have done your research, you should think about the character you want. Consider obvious factors, such as the race and class, as well as less-obvious personality traits and history. Is your character claustrophobic? Did he or she come from a rich family? These are only basic examples, and the more in-depth and creative you get, the better — as long as you devote yourself to that role. If, for example, your character is a kleptomaniac, you need to make him or her loot every piece of treasure you find. If you don't, the DM will probably make you suffer. Dungeons and Dragons is a role playing game, so embrace the role. Put your heart into it and enjoy every minute.
Speaking of enjoying every minute, you should pick whatever spells or abilities you think are right for your character (taking into account class and level restrictions, of course), as every spell/ability has its uses. The Grease spell, for instance, turns a small area of ground into a slippery puddle. This spell wouldn't be useful in a wide open room, but if you use it in a narrow corridor filled with monsters, you suddenly have a conga line of pratfalls. And the fun doesn't end there, as you can combine spells, abilities, and even items. Combine the Grease spell with something like Evard's Black Tentacles (I'll leave that up to your imagination), and you get a patch of land that keeps enemies in an almost never-ending loop of falling down and being beaten/ensnared by eldritch tentacles. Ask your DM before you try combining items or spells, but odds are you can do whatever you imagine so long as you roll the dice properly.
Tip 5: Homebrewed, dungeon master approved.
Some DMs are sticklers for the rules and only let players use races and classes from the official Dungeons and Dragons handbooks, while others are more lenient and may let you use homebrewed (i.e., created by Dungeons and Dragons fans) character options. Homebrew offers a wide variety of classes and races not covered in any edition of the official handbook, including gunslingers, pirates, half-giants, and mind flayers. Furthermore, players can use homebrewed items, backgrounds, and spells, while good DMs know how to utilize (or create) homebrewed settings, locations, monsters, NPCs, and quests in their Dungeon and Dragon campaigns. If a homebrewed character option catches your eye, ask the DM if you can use it. Even if it's a variation on an existing race or class that changes stat bonuses and abilities, it's probably worth your while.
Tip 6: Prepare to die.  And fumble.  And win.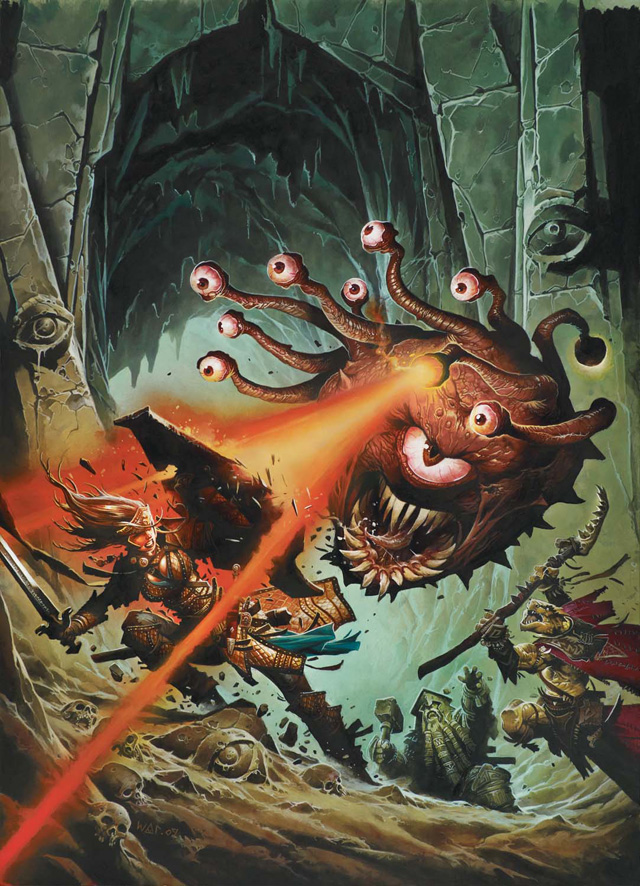 In Dungeons and Dragons, everything is determined by the roll of the dice. If you want to persuade a person to give you some treasure, you need to roll dice to see if you will get the treasure or a punch to the face. If you attack an orc, you have to roll dice and pray you roll a high enough number so your attack makes contact. If you need to dodge an incoming boulder, you must roll the dice to determine if you will get crushed to a bloody pulp. Everything in Dungeons and Dragons begins and ends with the dice, which makes the game more luck based than skill based. If you are clever, the DM might give you a free pass. However, you usually need to roll the dice if you want your character to do anything, which means it's easy to screw up and have your character die a horrible death. On the other hand, given the way the dice are designed, it's just as easy to succeed beyond your wildest dreams, usually with what is referred to as a "natural 20." Since death comes as easily as success, you should never get too attached to your characters, regardless of how much time and effort you put into creating them, but don't be too surprised if you hold on to one for several years.
Tip 7: Plan your game nights accordingly.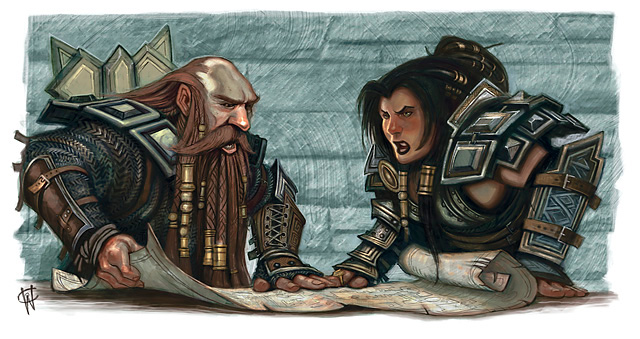 This might arguably be the most important bit of advice I can give anyone: arrange meetups when you (and everyone else) have lots of time, such as weekends or maybe even holidays. That's it. It might seem a simple if not obvious tip, but you would be surprised how difficult arranging Dungeons and Dragons sessions can be.
Tip 8: Accessorize, accessorize, accessorize.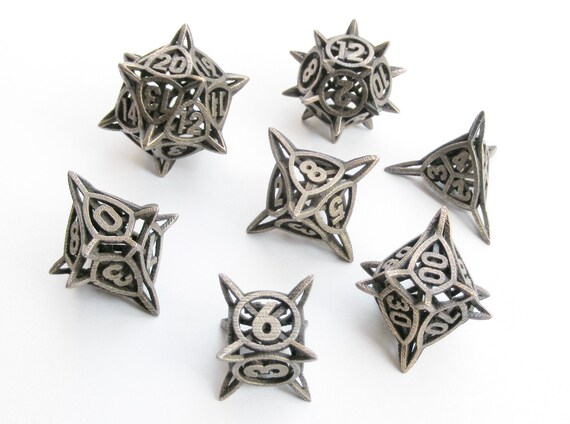 This is less of a tip and more of a suggestion, but if you enjoy playing Dungeons and Dragons on a regular basis, try to personalize your experience with some accessories. These accessories can include special dice or a dice bag — such as dice with embossed dragons or a plush Beholder respectively — as well as a miniature of your character. If you can't find an officially licensed version of what you want, odds are you can find something similar on Etsy. You may find something you never knew you wanted, such as a black leather dice-rolling cup with tampographed runes.
Congratulations, new Dungeons and Dragons players: you now have a better idea of what you're getting into than I did when I started playing. Have fun, and remember to enjoy yourself.